Youth Action YouthBuild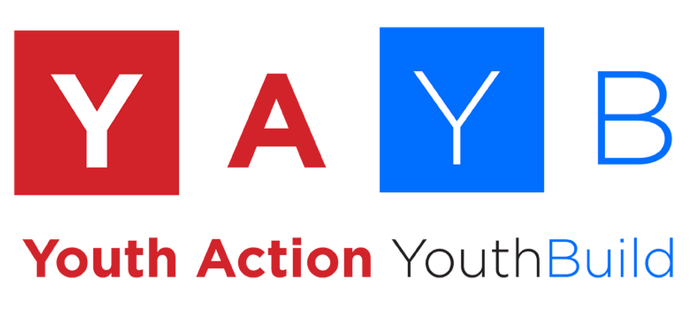 Youth Action YouthBuild East Harlem (YAYB) is committed to helping young adults become dedicated, responsible, educated, accountable, motivated and self-sufficient, by assisting participants to attain their HSE's, prepare for post-secondary education, gain industry credentials, develop themselves as leaders, connect to the community and secure sustainable employment, particularly in the areas of construction, the food economy and the building trades. In the nine month YouthBuild program, low-income young people work toward their HSE certification, learn job skills, serve their communities by building and/or renovating affordable housing, and transform their own lives and roles in society with the support of caring adults who believe in their potential for success.
The Youth Action YouthBuild program consists of the following components: Education (HSE classes, college preparation and placement assistance); Career Pathway and Vocation Training (construction, food jobs, building science training, certifications, job readiness preparation, paid internships and job placement assistance) and Personal Development (life skills classes, self-development counseling, mentoring, leadership, community service and alumni activities).