November 22, 2019
Breakthrough Post-Construction Soundproofing: Acoustiblok-Wallcover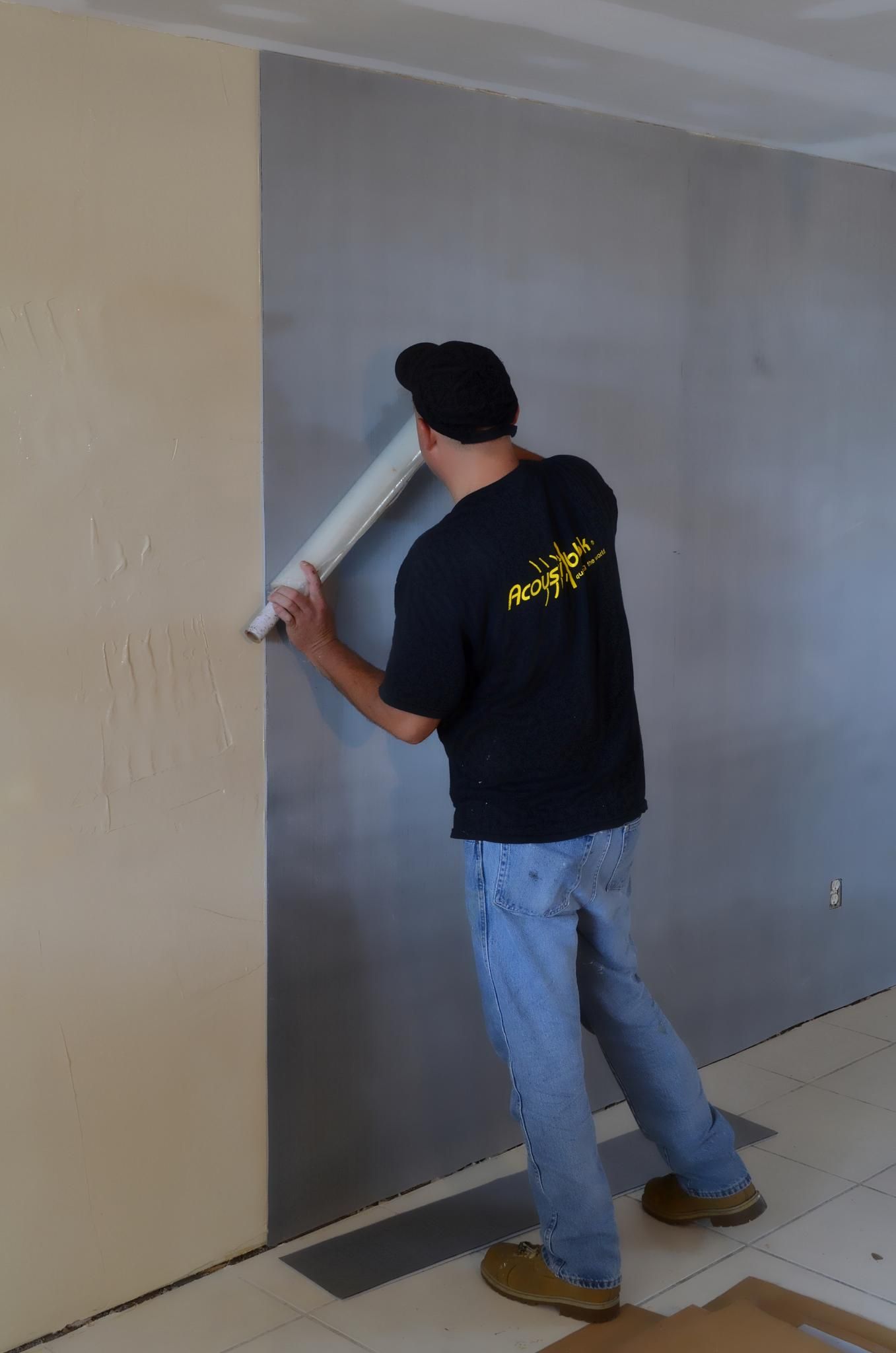 Acoustiblok-Wallcover was the first scientifically designed noise reduction solution available that is applied directly on top of existing wall surfaces (including concrete). It installs easily with an adhesive and requires just two or three people to align and hang it properly.
Years in the making, Acoustiblok-Wallcover incorporates a unique aerospace nanotechnology laminate which provides the acoustical breakthrough needed for this type of application. Significant sound reduction must not only stop airborne sound, but also mechanical sound transmission (for instance, vibration through a wall).
Acoustiblok-Wallcover addresses both. For apartment and condo residents, Acoustiblok-Wallcover can provide a noise barrier between adjacent units, eliminating the noise problems associated with multi-family living.
Loud music, the neighbors' conversations, and the everyday noises that seep from one living space into another can be permanently blocked. Since it can be painted or wallpapered, no one will notice the difference between an untreated wall and a wall treated with Acoustiblok-Wallcover once it is installed and finished.
Within any private residence, Acoustiblok-Wallcover can provide tranquility in the study or nursery when the television or home theater is at full volume in the adjacent room. Any room in the house can become a sanctuary with Acoustiblok-Wallcover, so piano practice in the music room won't interfere with reading or quiet conversation in the bedroom. For business and professional associations that must provide private conference and meeting rooms,
Acoustiblok-Wallcover is a perfect solution for preventing conversations from being heard in adjacent rooms. Attorneys, physicians, and law enforcement agencies must be able to provide private, soundproof rooms to assure client confidentiality and to protect sensitive information discussed during corporate meetings.
Acoustiblok-Wallcover's flexible material measures approximately ¼ of an inch thick, and is available in 4-foot by 8-foot, and 4-foot by 10-foot sections. Weighing about one pound per square foot, Acoustiblok-Wallcover is fairly heavy, which is why it takes two or three people to install. A simple box cutter is all that is needed to create cutouts for electric sockets and light switch panels.
Certified laboratory tests have proven that adding just one layer of Acoustiblok-Wallcover to only one side of a stud wall resulted in a sound transmission classification (STC) of 53, providing more noise reduction than 8-inches of poured concrete (STC 51).
"While the ideal method for reducing noise levels in a stud wall is to attach noise abatement material to the studs within the wall during construction, the majority of time the wall is completed before the end user is aware of the noise," says Lahnie Johnson, founder and president of Acoustiblok, Inc.
"Before the development of Acoustiblok-Wallcover, no scientifically proven noise barrier solution existed that could be applied directly to an existing wall," Johnson said.
"Obviously, the applications for this new product are endless, and now anyone can resolve noise issues without hiring contractors or tearing out walls."
Acoustiblok-Wallcover material, made in the U.S.A. with all U.S. materials, also has extensive industrial and commercial applications.