New Queens High-Rises Use Advanced Crystal Windows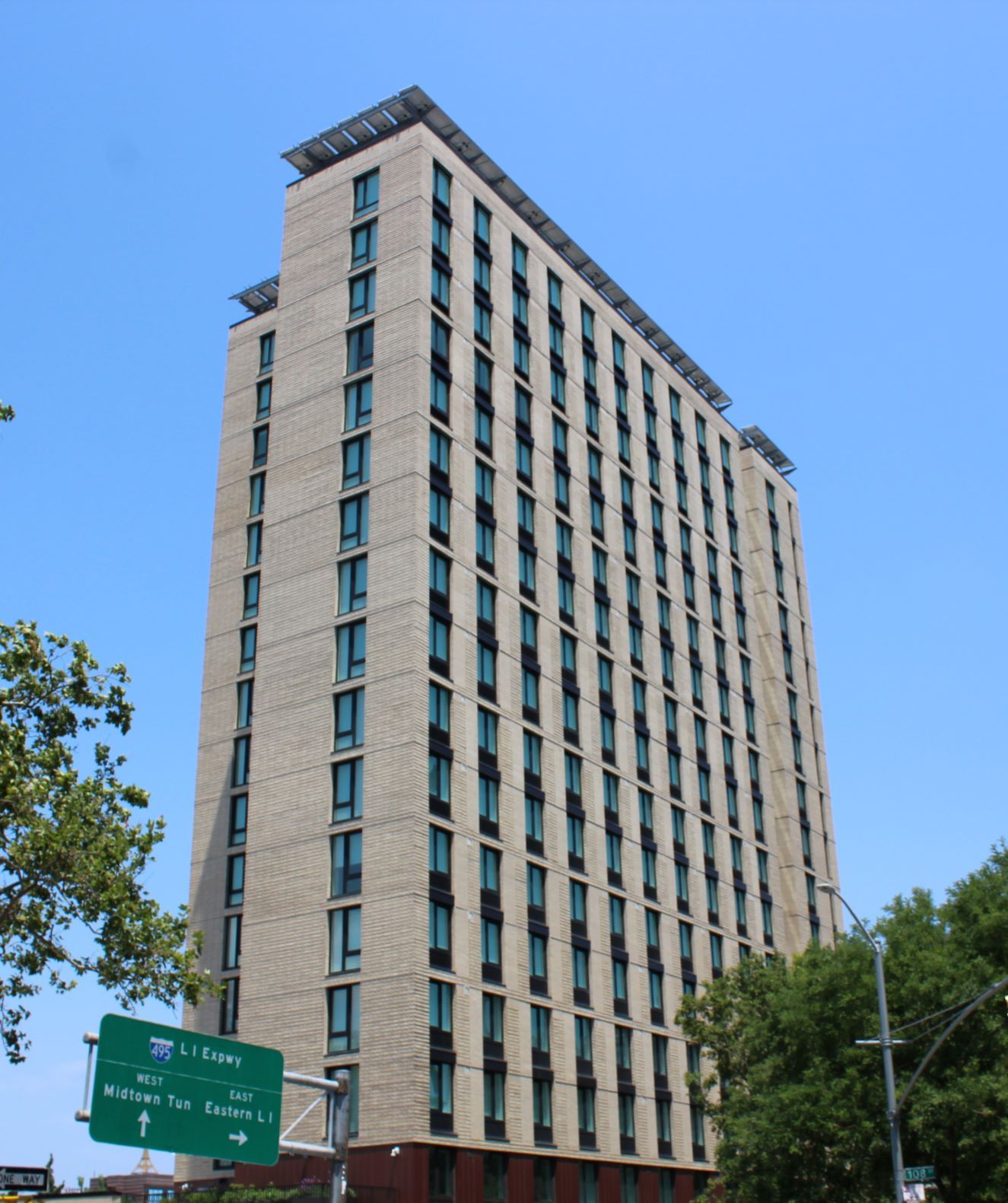 Crystal Window & Door Systems, the award-winning national manufacturer, is proud to have furnished the recently completed multi-year Apex Place Apartments project with 1,554 high-performance commercial vinyl uPVC windows. The three affordable housing high-rise towers, each between 13 and 17 stories tall, were specified with Crystal's premier extremely energy efficient MAGNUS Series 4500 window line. The three multi-family buildings, known as Apex One, Apex Two, and Apex Three, are located on the same residential campus near the Long Island Expressway (I-495) and 108th Street in the Forest Hills section of New York City's Borough of Queens.
Crystal's uPVC MAGNUS 4500 In-Swing and Fixed windows were exclusively used throughout the three buildings at Apex Place. Virtually all the windows were very large in size and used combinations of 2 or 3 casement, fixed, and HVAC louver panels combined in expansive master frames. Most of the building's window openings were nearly floor-to-ceiling, with window combinations commonly spanning 65-¾" x 88-⅝" or 65-¾" x 97-¾," while some were exceptionally large at 81" x 104". The Crystal MAGNUS 4500 window systems were a natural choice for such a project.
For all the MAGNUS windows, thermal performance was enhanced by using Vitro SB60 glass and Argon gas for the 1-5∕16" dual pane insulated glass units (IGUs). The insulated glass package played a key role in the windows' ability to surpass U-value 0.29 and SHGC 0.29 project specifications. The use of dissimilar thickness glass in the IGU, combined with the large overall IGU size and inherent sound attenuation properties of uPVC, delivered excellent OITC ratings of 30. Reduction of sound transmittance was an important specification requirement because the project is situated near a major highway.