09 Feb 2022
PDBM Consulting at NY Build Expo 2022, We use BIM as a process, not as a deliverable.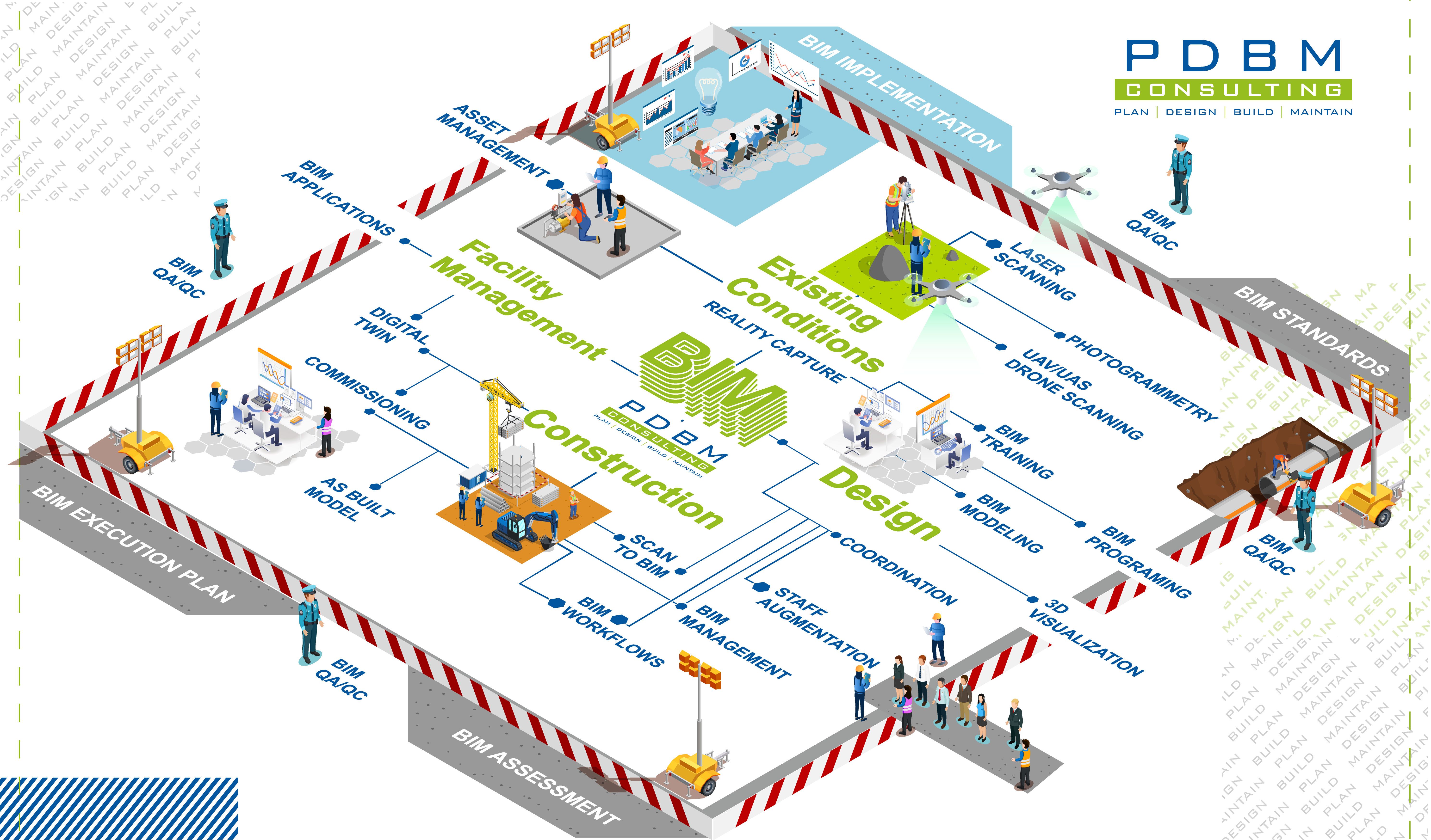 We are excited to announce that we are participating in the NY Build Expo 2022.
We want to share the experience gained from over 15 years of building and creating new business ties with our clients and, in particular, with the New York City construction community. Our success stories and our expertise in BIM consulting services, made us take the decision to participate in this important construction trade show in New York 2022.
Through a consultive approach, our team of highly qualified professionals has helped companies in the Architectural, Engineering and Construction (AEC) industries successfully implement BIM, regardless of where they are on the journey. Through project-based training, staffing, and modeling services, among others, we help our clients improve project outcomes that fully comply with the BIM requirements of their projects.
Many projects require a large volume of work that overloads the BIM/VDC departments of even the largest general contractors and subcontractors in the industry. That's where we come in handy. By outsourcing reality capture, modeling, drafting, coordination services, and even adding highly skilled engineers to any existing team on a project-by-project basis, we help our clients overcome even the toughest challenges.
At PDBM Consulting we focus on the success of our clients and our approach allows us to develop the best implementation program for companies to achieve their goals, providing customized BIM standards and a 5-year BIM execution plan that prepares the team for any upcoming project.
Visit us at booth 107! There, we will be happy to learn about your company's challenges, advise you and share our learning path and experiences with you.
Visit us also at https://pdbmconsulting.com
Contact our USA Director: Shamy Perea at shamy.perea@pdbmconsulting.com
1 (516) 301 1192