November 22, 2019
When Speech Privacy is Vital, Acoustiblok' is the Answer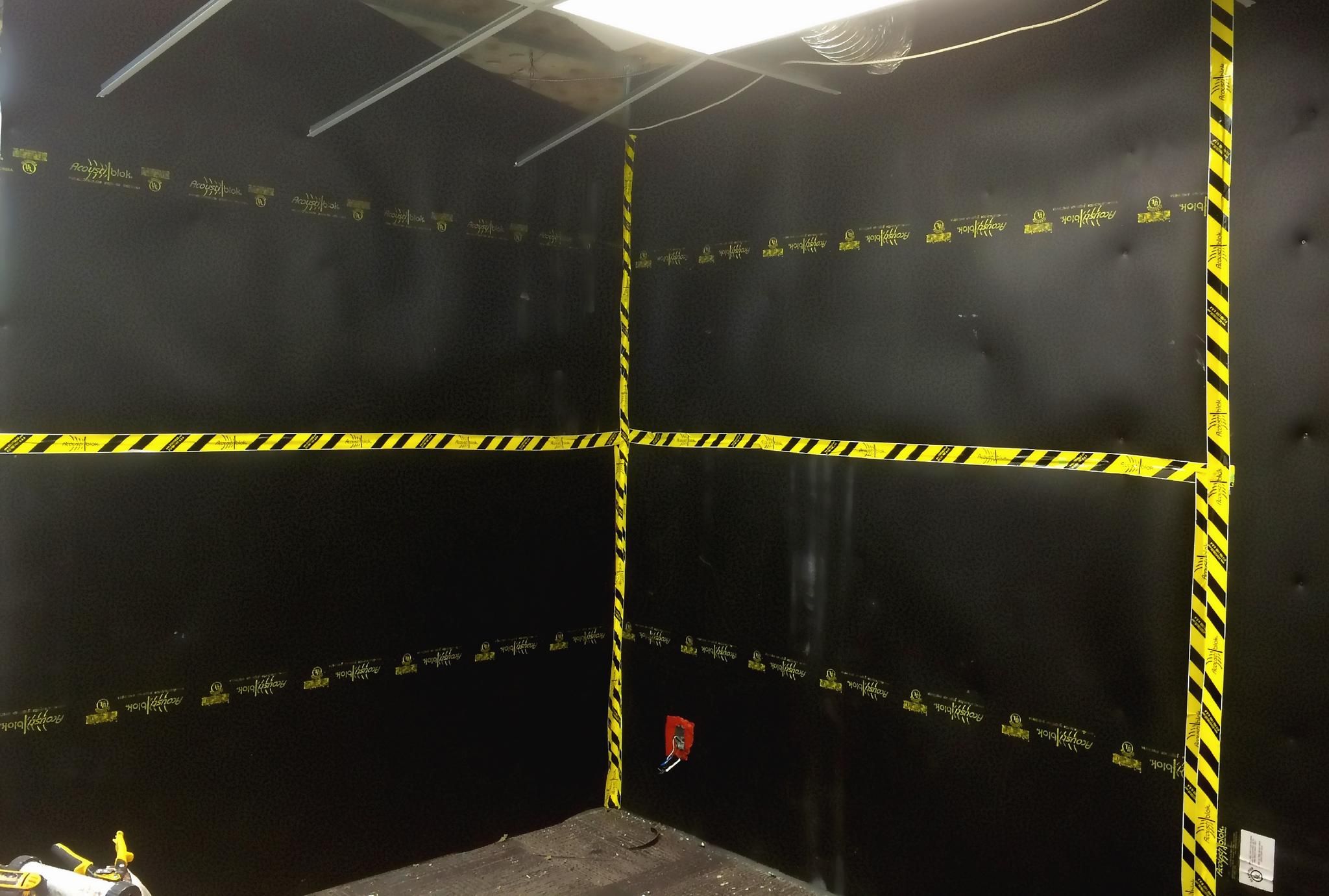 n Toronto, a practicing psychologist concerned about patient confidentiality engaged Angelo Papadimitriou of Pro-Tech Solutions in Ajax, Ontario, to reduce the sound in her business office. After a thorough assessment of the acoustic conditions and the structure, Angelo, a general contractor with noise control experience, recommended treating three walls with Acoustiblok sound abatement material, and installing a solid door with a threshold and weather stripping on the bottom to keep the sound of the voices from traveling out.
Acoustiblok, an international award-winning material, is 1/8 inch thick and can easily be applied to a standard stud wall and can result in more sound reduction than 8 inches of poured concrete. Results are independent lab-certified. The thin pliable material is engineered not to stop or absorb sound, but through a unique thermodynamic process Acoustiblok transforms the sound energy into trace amounts of inaudible internal friction energy.
For the psychologist office, Acoustiblok material was applied to the walls past the drop ceiling and up to the upper deck. The specially formulated Acoustiblok caulking and tape were used to form a permanent bond to all joints and penetrations to obtain rated sound reduction values (see photos).
According to Angelo, "The psychologist was thrilled with the results. The office is now very quiet and there is no voice transfer between the walls inside the office or outside the door and hallway. The sound reduction was impressive and the price was reasonable for the quality and performance of the product. I have used Acoustiblok on other projects and will continue use it on projects where noise is an issue in the future."
Lahnie Johnson, president and founder of Acoustiblok said, "We get a lot of requests from physician offices and healthcare organizations, lawyers, law enforcement, and other professionals where speech privacy is a major issue. One of benefits of using Acoustiblok in the walls is you don't have to worry about the stringent environment inside the exam room or office."
Acoustiblok is a leader in sound control products and can offer not only the best products for the job, but can also custom design and fabricate certain products for specific needs.