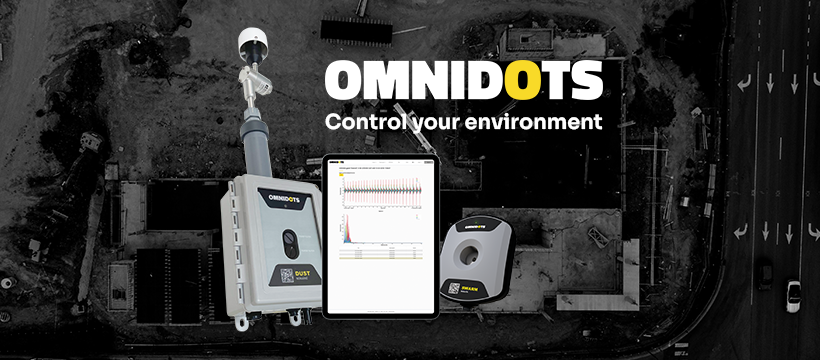 Omnidots North America enables effortless environmental monitoring in the construction and infrastructure industry by offering an intuitive remote monitoring platform with easy-to-use IoT sensors. Avoid structural damage and health concerns through vibration and dust monitoring with constant access to your measurement data. Real-time insights and instant alarm notifications enable the right person to step in when needed: from the health and safety officer to the pile driver operator. Our fully integrated monitoring solution fits your needs, from small-time construction work to large-scale infrastructure projects.
Unique features of the Omnidots environmental monitoring solution:
Constantly accessible SaaS cloud platform.
Configurable alarms and alerts.
Customizable reports.
Easy-to-use software.
Ongoing collaboration.
Real-time visual data.
Omnidots' products are available worldwide through a reliable and dedicated dealer network. Omnidots North America offers the Omnidots' solution throughout the United States of America and Canada. For our dealers in other countries or to become a dealer, please visit https://www.omnidots.com/en/dealers-page.