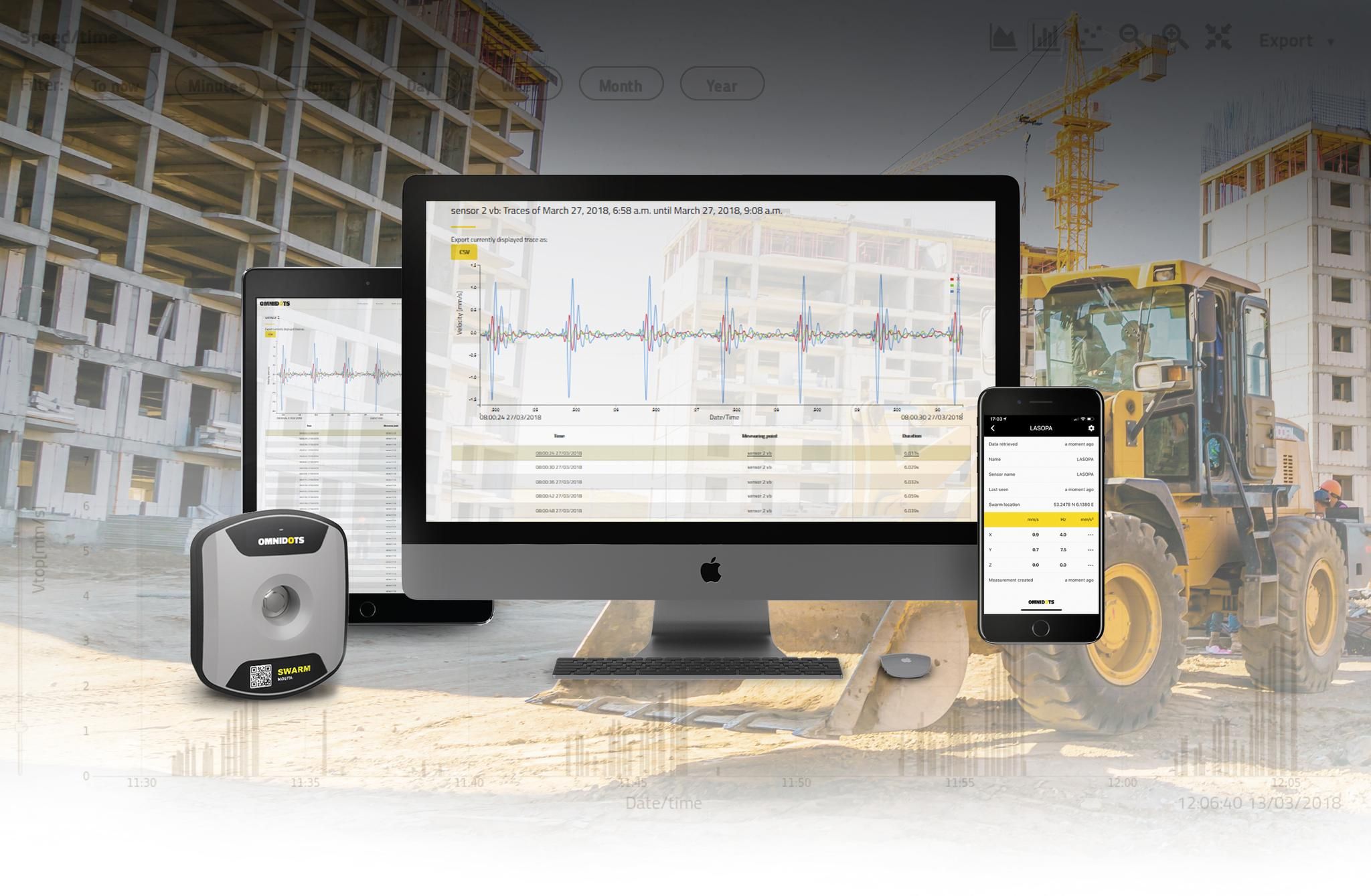 Construction work and large infrastructure projects often produce a considerable amount of vibrations. To monitor the impact of those vibrations on adjacent structures and the people that work or reside in those buildings, Omnidots comes in with a fully automated, all-in-one solution for vibration monitoring.
From small-time construction work to large-scale infrastructure projects, our vibration analysis equipment fits your needs.
Unique features of the Omnidots vibration monitoring solution:
The most accurate measurements in accordance with relevant norms and industry standards.
Quick installation through easy mounting, auto levelling, and remote configuration.
View measurement data on all your devices, from anywhere, anytime.
Customizable alarm notifications and reports by SMS and e-mail.
Over-the-air product innovations and firmware updates.
Compact external battery with long life.
Omnidots' products are available worldwide through a reliable and dedicated dealer network. Omnidots North America offers the Omnidots solution throughout the United States of America and Canada. For our dealers in other countries, or to become a dealer please visit https://www.omnidots.com/en/dealers-page.