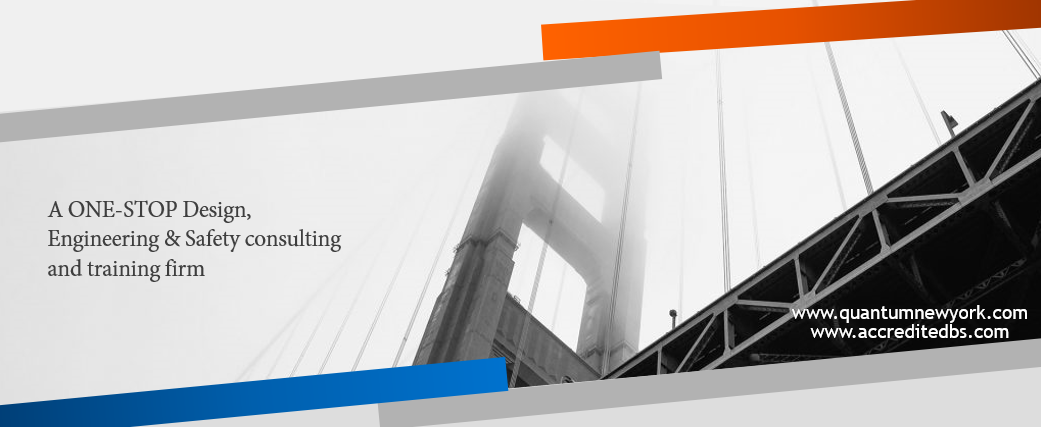 Quantum Design & Safety is a FULL SERVICE engineering & safety consulting firm in NYC. We are a ONE-STOP design, engineering, safety consulting firm serving many GCs, Builders, Developers, Building Managers, & Architects in NYC & tri-state area. Some of our workmanship includes buildings like:
Empire State Building
Rockefeller Plaza
Whitney Museum of Modern Arts
Waldorf Astoria Hotel
United Nations Building, NYC
Our services include: structural & complex scaffolding designing, site safety planning / management, architectural designing, special inspections, material testing, and FISP inspections, among other services.
1A Accredited Bilingual Safety Training (www.AccreditedBS.com) – A NYC DOB APPROVED & IACET CERTIFIED training academy in NYC. We offer a comprehensive Online & Offline training platform for all construction workers & safety professionals all across the USA to get trained and certified for OSHA, SST10, SST40, & SST62, Crane, Derrick, Rigging, & Scaffolding training, among other courses.