30 Jan 2020
Acadia Plows Ahead with $120m Soho Retail Strategy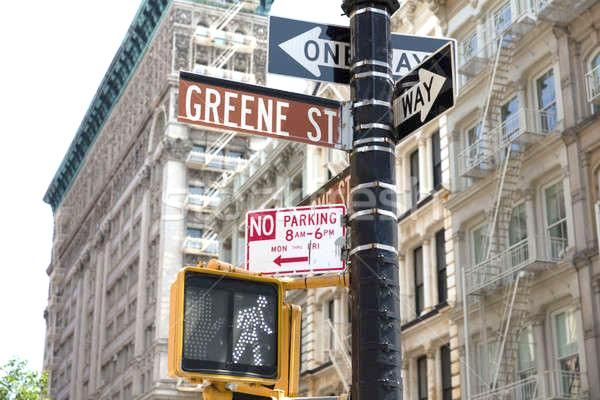 Acadia Realty Trust has bagged another Soho retail property as part of its $100 million plan to builde a shopping cluster in the heart of the storied neighborhood.
Newmark Knight Frank (NKF) announced it brokered the latest sale of 37 Greene Street on behalf of Premier Equities.
Acadia paid $15.4 million for the retail condo spanning 3,569 s/f on the ground floor, occupied by modern furniture store Kartell. The pre-war, cast-iron building was constructed in 1900.
This was the sixth such Greene Street retail condo sale to Acadia that NKF arranged in recent months – in its entirety, these transactions comprise the largest retail condo portfolio sale of 2019 in Manhattan and the largest on record in SoHo.
NKF's Retail Capital Markets senior managing director Brian Segall and associate George Martinecz were the sole brokers on these transactions.
Segall and Martinecz also sold the EMP Capital-developed retail condo at 47 Greene Street to Acadia.
"SoHo is one of the most dynamic markets in the country, even more valuable with retailers prioritizing quality locations," Segall said.
"We worked closely with ownership to identify a buyer that would benefit from such a rare portfolio of this size and stature — credit to Acadia for seizing the opportunity in the heart of this market."
In addition to 37 Greene Street, other properties that were part of this overall transaction include 41 Greene Street for $17.2 million, 45 Greene Street for $11.3 million, 51 Greene Street for $14.7 million, 53 Greene Street for $17.2 million and 47 Greene Street for $24.8 million.
Acadia previously announced it would spend up to $120 million on its Soho strategy "to curate these streets with the right mix of tenants," said president and CEO Kenneth Bernstein .
Acadia announced on Monday that, subsequent to the third quarter of 2019, the company completed approximately $83 million of transactions. Year to date, it has completed approximately $561 million of transactions – $318 million of fund acquisitions, $78 million of fund dispositions, $142 million of core acquisitions and a $23 million Core disposition.
"We are constantly looking for ways to strengthen and grow our portfolio – whether that be through new acquisitions or selective dispositions," said Bernstein.
"We will continue to seek investment opportunities consistent with our strategy of adding best-in-class assets across the nation's most dynamic street and urban retail corridors."
Read more at Real Estate Weekly
---
New York Build is the leading construction show for New York and the Tri-state area. Gain access to 12 specialized summits, 250+ exhibitors, 230+ speakers and connect with 20,000+ registered visitors.