February 10, 2022
Biggest Projects of 2022 Revealed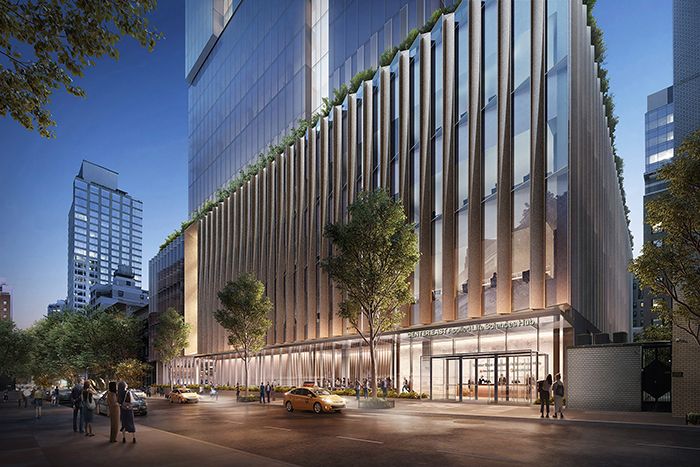 With construction in the state on a steady increase, projects are springing up around the city at a breakneck pace. There are a number of exciting projects that will change the skyline of New York. With a focus on sustainability, affordable housing and technology, New York's construction industry is leading the way in quality and design.
Read on to learn all about the five biggest projects to keep an eye on in New York for 2022.
Acme Smoked Fish Factory
Greenpoint will remain the location of the famous Acme Smoked Fish Factory after the $550 million mixed-use redevelopments was approved last year by the New York City Council. A nine-story, 454,600 square commercial development will be built next to the company's new standalone factory. This property will provide open workspaces, natural light, and views of Manhattan. This mixed-use development will also include 454,500 square feet of commercial space and 33,800 square feet of retail space. With the development scheduled to break ground in the next few months, completion is predicted in late 2024.
NYBC Center East Applied Life Sciences Hub
Center East will be a state-of-the-art center for the New York Blood Center, which provide blood products and services to almost every single hospital in the state, as well as stem cell products to over 45 countries around the world. Designed by Ennead Architects, this 596,00 square-foot building will be 16 storeys and is designed to be a space to inspire collaboration, from startups to developed institutions.
495 Eleventh Avenue
This pair of residential towers will be located between West 39th and 40th Streets. They will stand at 680 feet tall with 57 stories and 653 feet tall and 56 stories. Whilst completion was originally scheduled for 2022, this date has been pushed back to 2023. Whilst it has seen a number of different designs, the most recent renderings feature sweeping windows and a variety of light-coloured panels.
615 River Road
The redevelopment of 615 was approved last December, meaning that construction will begin shortly on one of the largest mixed-use projects on the Jersey Gold Coast. This three-tower project will cover almost 19 acres of land - that's over 1.2 million square feet It will feature 1,200 apartments, including 180 affordable housing units. Designed by FXCollaborative, the plan also includes a two-acre public park and a waterfront walkway that will offer residents a ferry service to New York.
3875 Ninth Avenue
3875 Ninth Avenue will be a 30 story, mixed-use property that will be located in Manhattan. Designed by Aufgang Architects, the building will include over 600 units of affordable housing, with waterfront views of Inwood. Joy Construction have been chosen to act as the primary contractor.
---
New York Build is the leading construction, design and real estate show for New York and the Tri-State Area.
Register for your free tickets now to gain access to 300+ top industry speakers across 11 tracks and AIA CES approved workshops, 250+ exhibitors, exclusive free-to-attend networking events including the Women in Construction and Diversity in Construction, exciting entertainment, New York's Festival of Construction, celebrity guests and much more!

REGISTER FOR TICKETS