05 Mar 2019
Building up N.J.: Infrastructure firm AECOM making push in Garden State, bolstered by native Vierheilig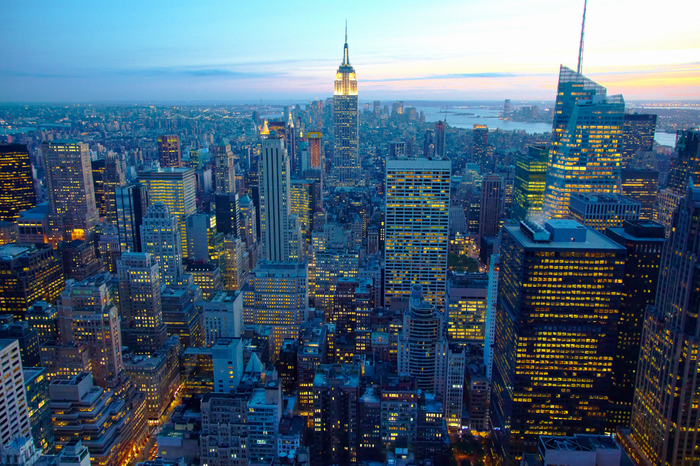 Kim Vierheilig has been at AECOM for less than a year, but she's already familiar with the look. It's the expression potential clients have when she tells them where she works.
"It's very strange, because we have great brand recognition," she said. "When I meet with someone and tell them I work for AECOM, they immediately know us, but they don't really know what we do.
"This is the biggest hurdle we have in New Jersey.
"Vierheilig, a vice president and the managing principal for the Buildings + Places division of the firm in New Jersey, is fortunate: The company has a great story to tell. AECOM is a fully integrated global infrastructure firm with a workforce of 87,000 and operations in more than 150 countries. It had revenue of more than $20 billion in 2018.The company is now making a concentrated effort in New Jersey, an area it may have overlooked in the past, despite having four offices (Clifton, Piscataway, Princeton and Burlington) and more than 1,000 employees here.
"For a lot of global companies, New Jersey is mistakenly seen as a subset of New York City," Vierheilig said. "I think that's how AECOM used to view New Jersey.
NJIT's Wellness and Events Center in Newark, designed by AECOM." Now, we understand New Jersey is a market all its own. It has its own challenges and it needs a strategy entirely its own, which is part of why I was brought on.
"Vierheilig, a Jersey native and graduate of New Jersey Institute of Technology, feels she knows the state's needs. "We have aging infrastructure in water, power and transportation," she said. "There's resiliency and climate change issues, there's tremendous population growth in our inner cities and there's funding challenges.
"As a firm that is full-service — we can design, we can build, we can finance projects — we can do everything or one piece of that, but we believe we can bring this holistic design solution to a state that is looking for that much larger vision. We've done those things nationally and all over the globe and we feel that is the value we can bring to New Jersey."
AECOM's organizational chart can best be described as a matrix. And a complicated one at that. Vierheilig heads up one of seven units in the state: Buildings + Places; Transportation; Environment; Water; Power; PM/CM (project management/construction management); and Construction Services which is AECOM Tishman, a company AECOM acquired nearly a decade ago."Buildings + Places is basically architecture and all the engineering that deals with architecture," she said.
"So, it's landscape architecture, master planning, civil engineering, mechanical, electrical, plumbing, structural engineering, everything that goes into making a building a building."Vierheilig feels the setup enables the firm to work on dozens of projects at once.
"We now have a strategic business team of people who look at cross-discipline pursuits," she said. "Because, if I'm looking at architecture, there's a million other things that have to be involved in a project. That's really where we bring our value."AECOM is doing plenty.
It just completed the WEC, or Wellness and Events Center, at NJIT, and is in the design process of creating a new Essex County courthouse in Newark — a project it is working on with local firm Comito Associates.AECOM also is working on numerous projects involving K-12 institutions and pharma, though Vierheilig said they could not be named due to confidentiality agreements.
Looking ahead, Vierheilig said she sees many more opportunities in the state, saying transportation, corporate and federal market segments are growth areas for AECOM.
"Basically, anything that allows the private sector to get involved in the funding gap, we feel is a win-win for New Jersey," Vierheilig said. "And I think that's where New Jersey is headed. We are aligned with the governor's (public-private partnership) legislation that's coming out and the design-build legislation."###
Saying your firm assisted on a metro tunnel in Australia, the first-ever three-tower bridge in China, a 62-mile cross rail project in London and the master plan for the 2016 Olympics in Brazil sounds impressive.
In 2015, AECOM made a global challenge to themselves, saying they were going to double the number of women in leadership positions nationally, by 2020. And we are on the path to doing that."
Vierheilig knows, however, that talking about them will just get you the look. This is New Jersey, she said. People want to know what you can do for them. Here.
"I joke that, when I speak to prospective clients, I always say, 'OK, we've got 87,000 employees, we're in 150 countries and I know that means absolutely nothing to you: So, let me tell you what I'm going to do for you,' " she said."
That is our challenge in New Jersey, to show people that we understand the state and that the things we've learned globally, we can adapt to New Jersey and make better solutions. We need to show that we are thinking of things that other firms aren't thinking of because we have those experiences someplace else.
"It's why AECOM is making its push in the state. "I was brought on in May of last year," she said. "There were a bunch of strategic hires at that time. Internally, management thought, we're really missing out on the New Jersey market.
"The thought process went like this:"If all your projects are in New York and you're just using New Jersey kind of as the workforce, you're not really looking at New Jersey the way you need to," she said. "There's tremendous opportunity in New Jersey. I mean there's opportunity basically all over the state. They finally realized this is where we need to look."
Supporting women in STEM
Kim Vierheilig, vice president and the managing principal for the Buildings + Places division of AECOM, feels she finally has her dream job.
"I've always believed that the power of architecture was to impact people's lives in a positive way," she said. "And I felt like I could do more at AECOM, which believes in the power of design and the power to create environments that improve where we live.
"At a small firm, you don't really have the resources. Here, I can dream any vision and, if AECOM believes in me, I can go out and do it. I've never had that.
"She's always wanted it. Since the time she was in sixth grade. Since the time she was at New Jersey Institute of Technology — often one of only a few females in her classes.
Vierheilig said she's now working to help other women achieve the same dream. It's another reason she made the move to AECOM, which recently was awarded the corporate award from the women's political caucus of New Jersey for its work in promoting women in the workplace.
"In 2015, AECOM made a global challenge to themselves, saying they were going to double the number of women in leadership positions nationally, by 2020," she said. "And we are on the path to doing that.
"Even more, the firm is incredibly supportive of women's initiatives. We do mentorship, we have sponsorships, we have leadership seminars. We're always looking for ways to promote and support women in this industry.
"This has been the most supportive environment that I've worked in."Vierheilig, a past president of the women in architecture for AIA New Jersey, now sits on the state board of architects. The post gives her an even greater reach.
"Because I sit on the state board, I also serve nationally on the National Council for Architectural Registration Boards," she said. "We continually talk about how do we become a more diverse group, how are we mentoring everyone?
"Vierheilig makes sure her voice is heard in New Jersey. She has to. She's the only woman architect on the state board.
Source: ROI New Jersey
---
New York Build is the leading construction show for New York and the Tri-state region. Gain access to 9 specialized summits, 200+ exhibitors, 200+ speakers and connect with 15,000+ registered visitors.