12 Jul 2022
Groundbreaking Commences on Public Health Lab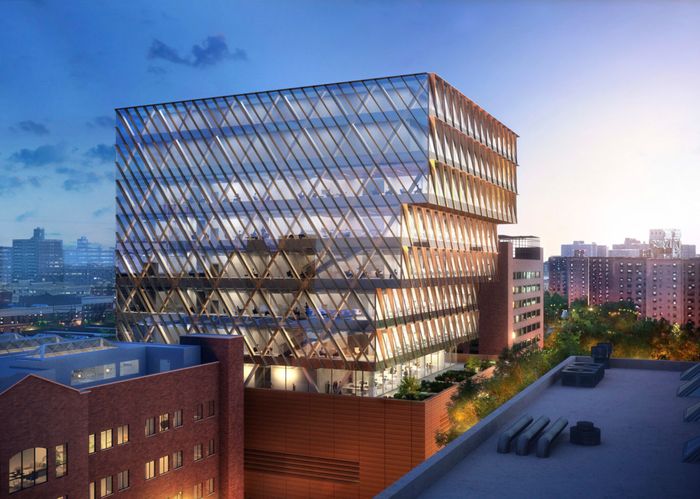 A ground-breaking ceremony was held for the new NYC Public Health Laboratory this week, adjacent to the Harlem Hospital complex on 137th Street. Construction of the new building began in June of 2022 following the demolition of three existing buildings and is expected to be ready for occupancy in 2026.
The 10-story, 240,000-sq. ft. building, designed by Skidmore, Owings & Merrill, will comply with New York City's new resiliency and sustainability regulations. The $454-million building will be designed to meet LEED version 4 Silver and be a resilient structure with all critical building systems located above the current 100-year flood plain.
The new facility will incorporate the city's 80×50 program, which is committed to achieving an 80 percent carbon emissions reduction by the year 2050. The NYC Public Health Laboratory was the world's first municipal bacteriological laboratory. In the century since its first campaign to control diphtheria in NYC, the Public Health Lab has expanded to provide a variety of clinical and environmental laboratory testing services to detect and characterize disease causing organisms.
Read more here