October 30, 2019
SHoP architects-designs skyscraper centred at the foot of New York's Central Park South has at last topped out at its full height of 1,428 feet

The slender, SHoP architects-designed skyscraper centered at the foot of New York's Central Park South has at last topped out at its full height of 1,428 feet (435m). Positioned between 6th and 7th Avenues, '111 West 57th Street' is expressive of its historic, metropolitan context while implementing the latest technology and pushing the limits of engineering and fabrication. In the realization of the monumental project, the developers and designers demonstrate a commitment to the philosophy behind New York City's classic skyscrapers with an harmonious integration with the historic steinway hall which occupies the address. Built in 1925, the heritage beaux arts building housed among the soundest spaces in which to hear music in all of Manhattan. nearly a century later, the architecture of the tower at 111 West 57th Street pays homage to Steinway — the great maker of pianos — its craft, and its tradition.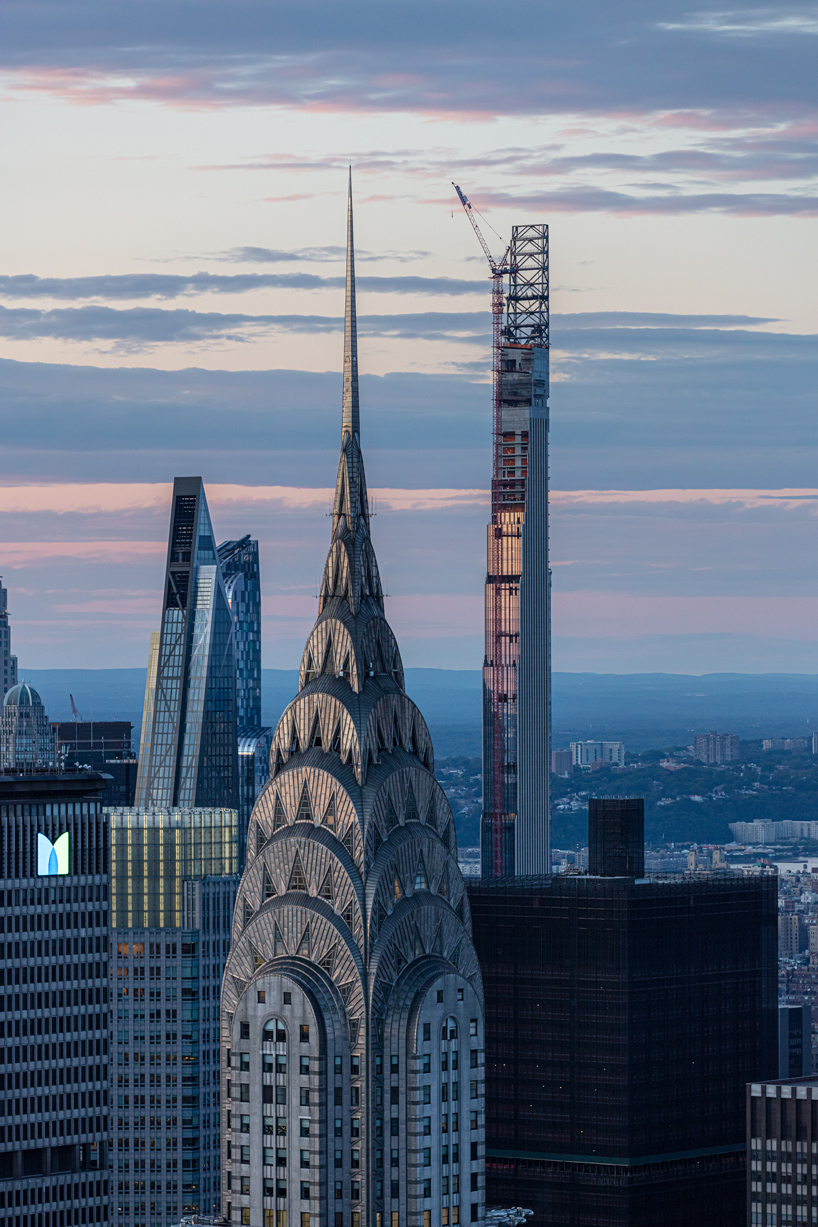 image by Evan Joseph
designed by SHoP architects and interiors firm Studio Sofield, 111 West 57th Street pays respect to its historic context with a 'classically New York' expression. the new building is rooted in the values built into Steinway Hall: its finely-tuned crafting of space and structure and the careful stitching of old and new. while sharing and formalizing these values with developers JDS Development Group, Property Markets Group, and Spruce Capital Partners, the design team at SHoP architects comments: 'By pushing the historic building forward and moving the tower back we would be able to celebrate the history and at the same time create a new moment — a rebirth — for the old building and at the same time tell a new story of skyscrapers in the city.'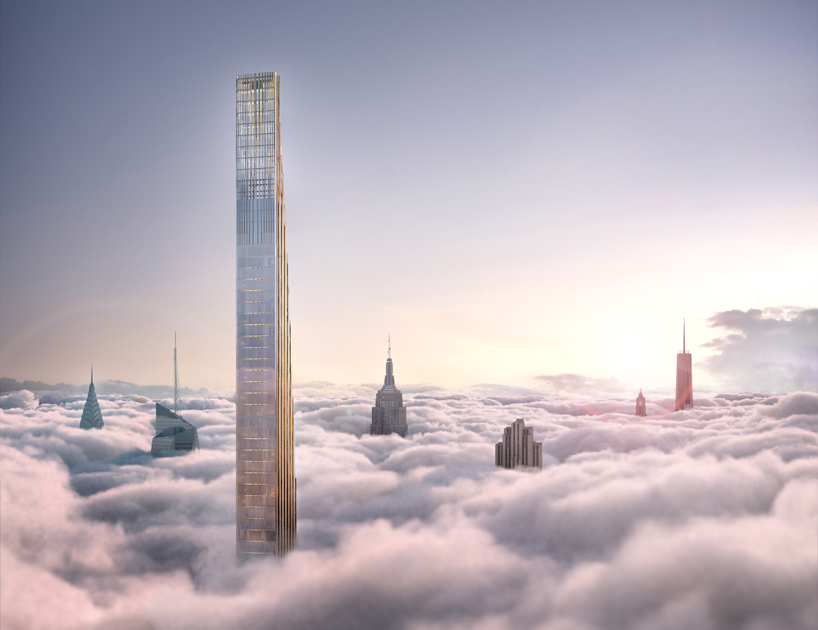 image courtesy of SHoP architects
The terra cotta detailing at 111 West 57th Street is integrated both for its functionality and its aesthetic beauty. While the fabrication of this element is impossible without the use of modern technology, the artisanal material has graced the city's buildings for over a century. Each panel is individually cast, fired, and hand glazed. the meticulous system, both repetitive and varied, is comprised of thousands of cast panels that clad the east and west facades of the tower, creating a radiantly striated pattern and accommodating subtle openings is glass and bronze. Twenty six SHoP-designed panel types combine into an harmonious whole, poetically expressed like notes into a chord.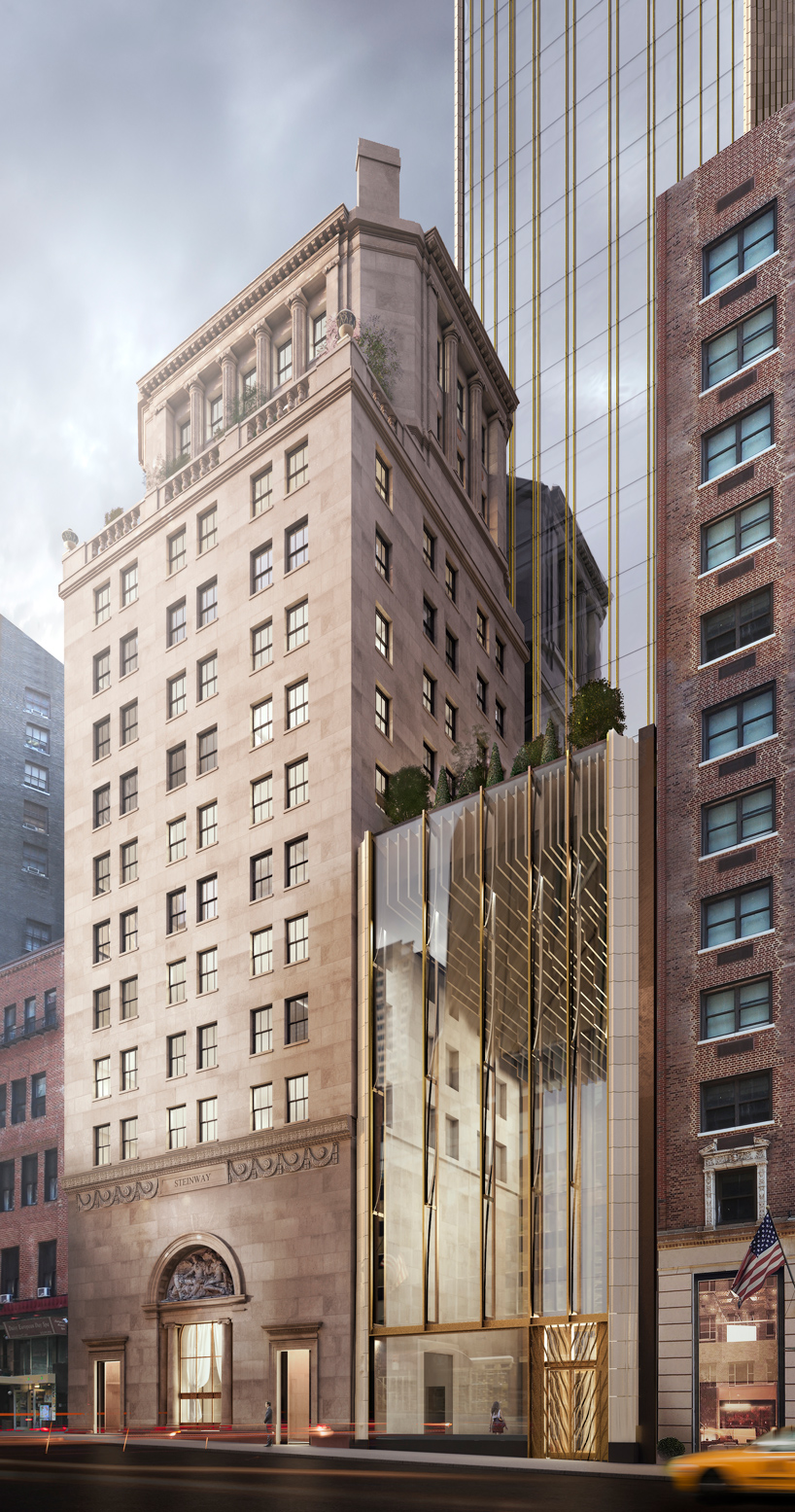 image courtesy of SHoP architects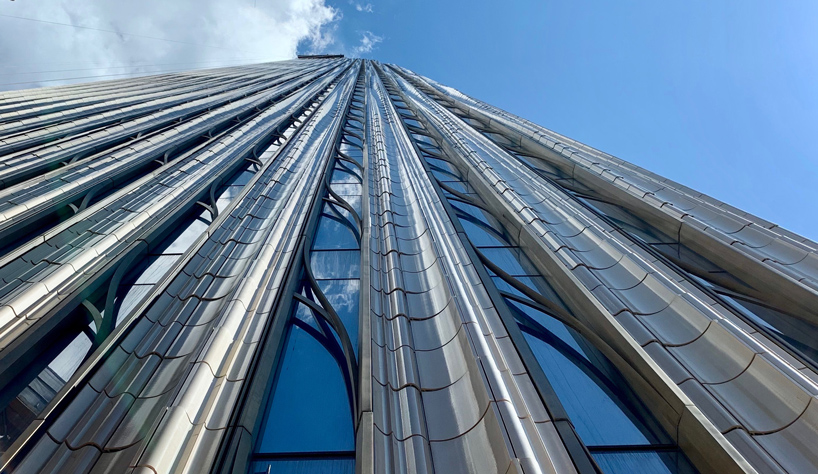 image courtesy of SHoP architects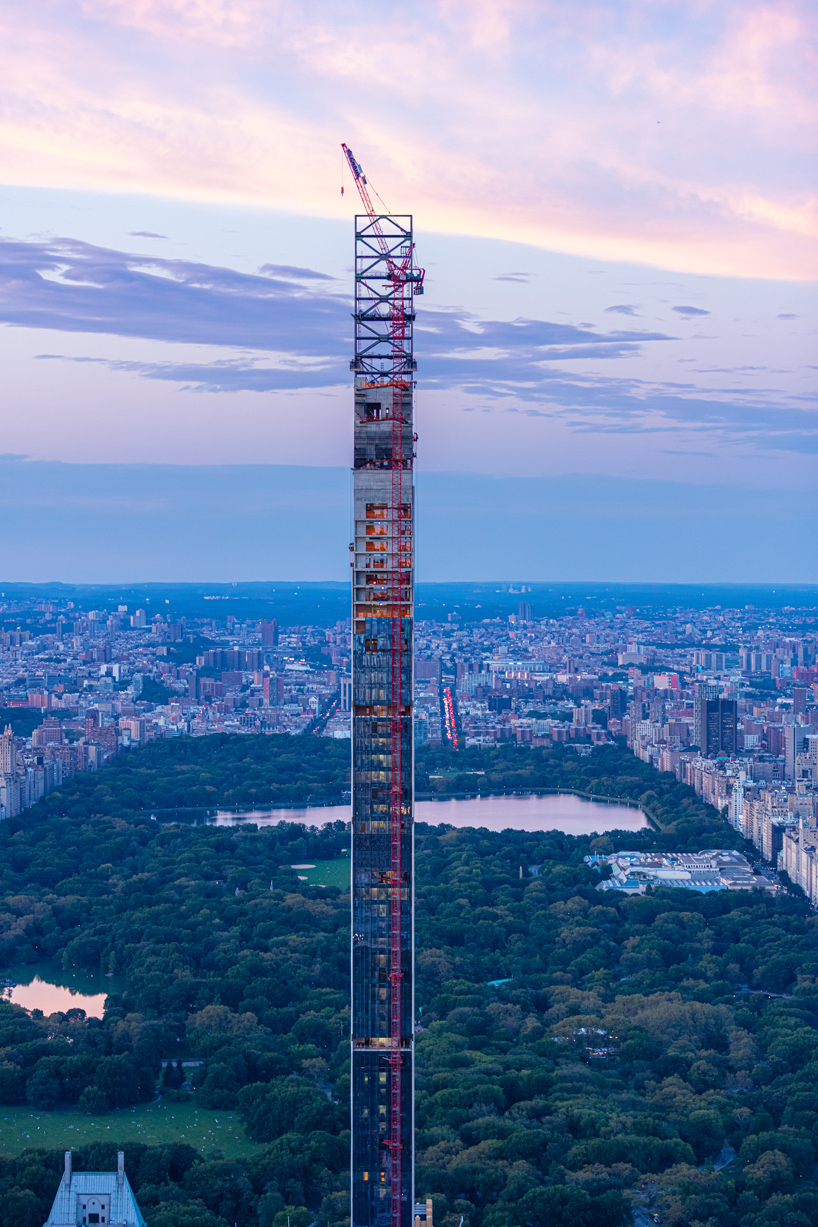 image by evan joseph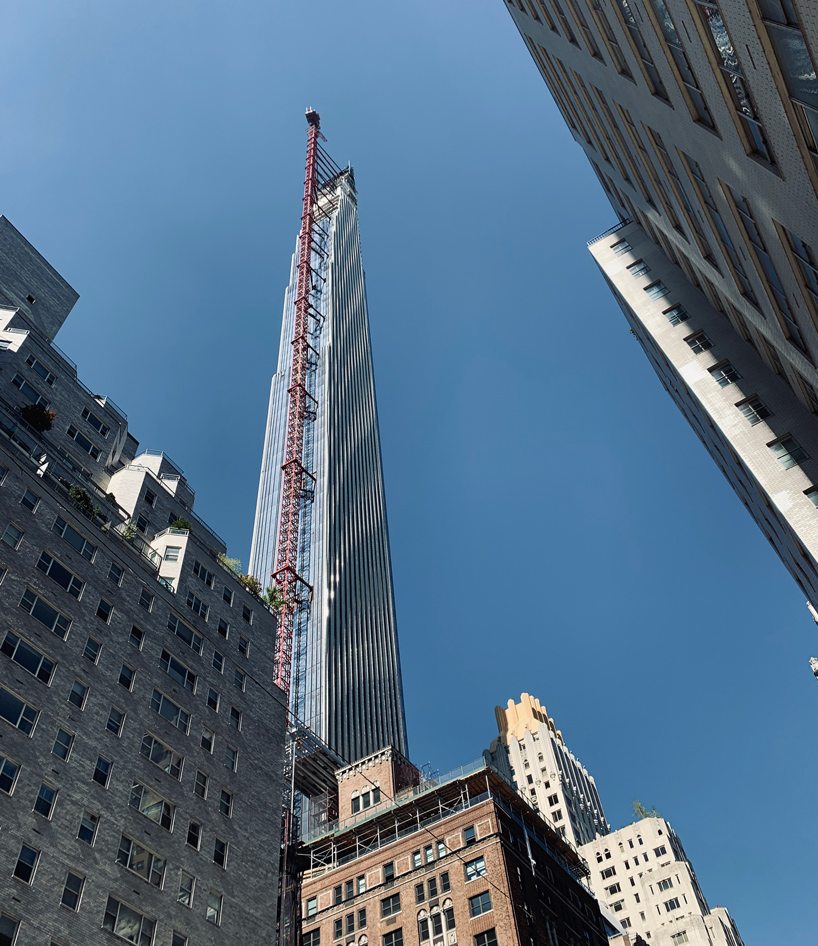 image courtesy of SHoP architects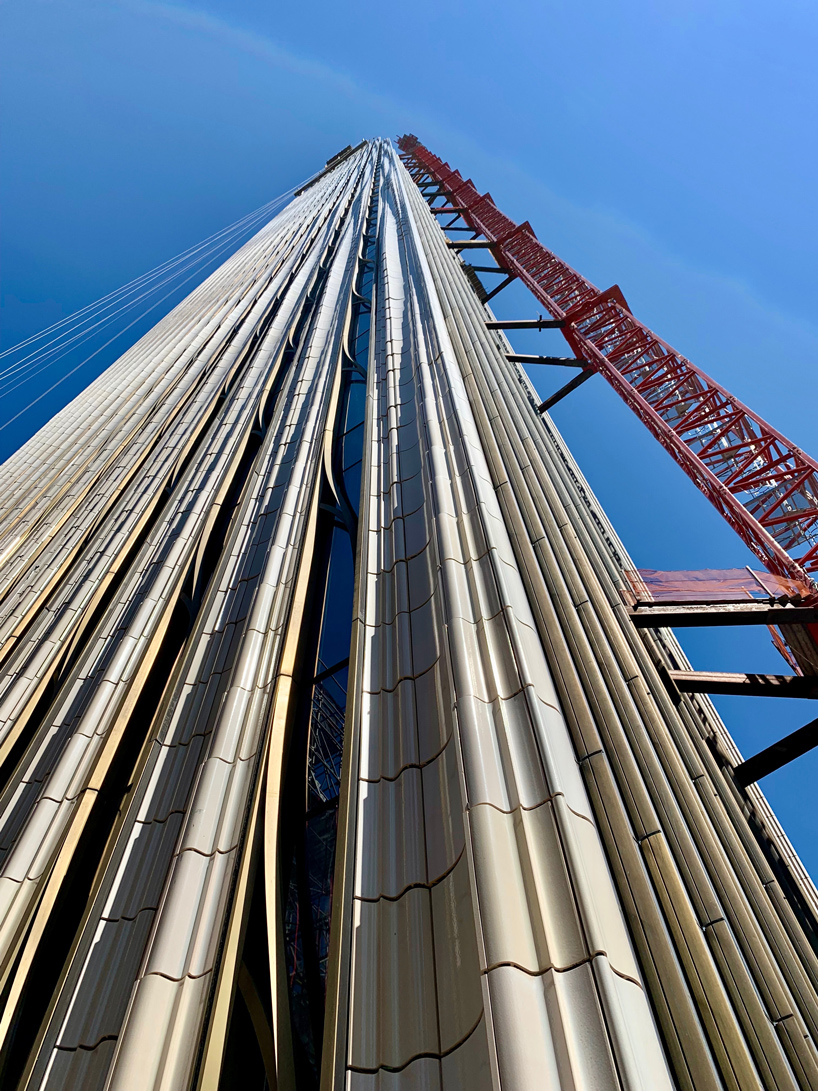 image courtesy of SHoP architects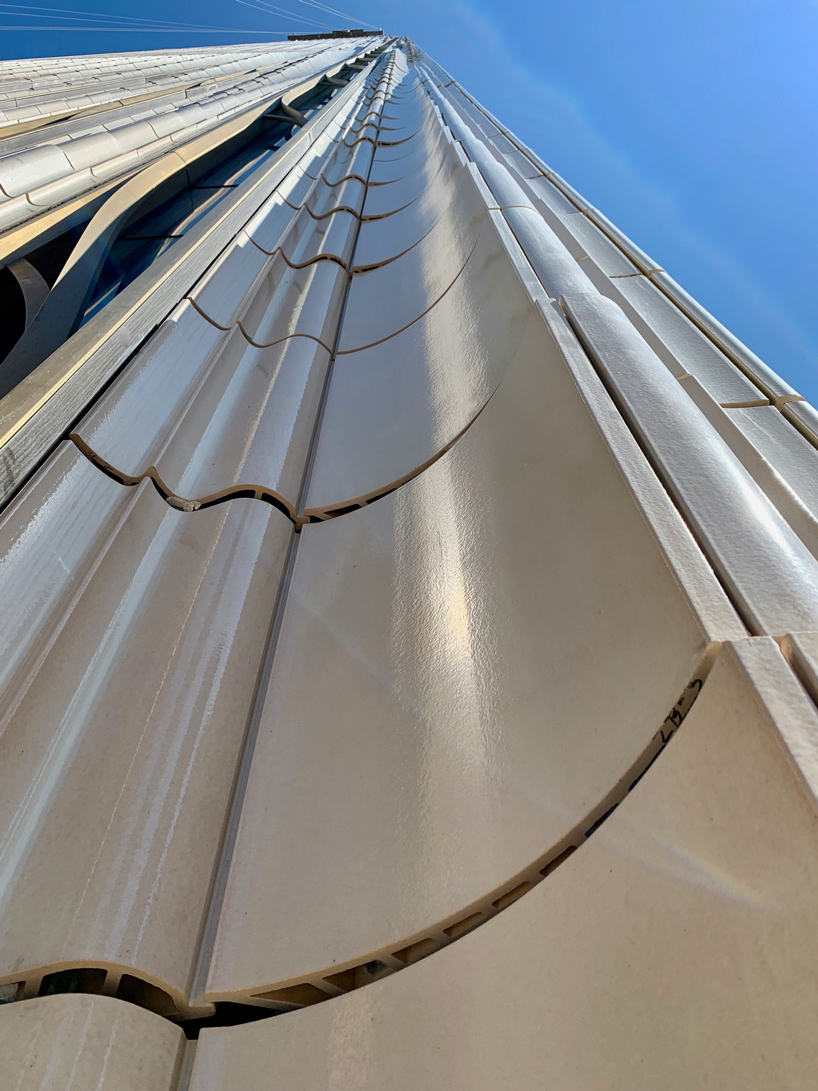 image courtesy of SHoP architects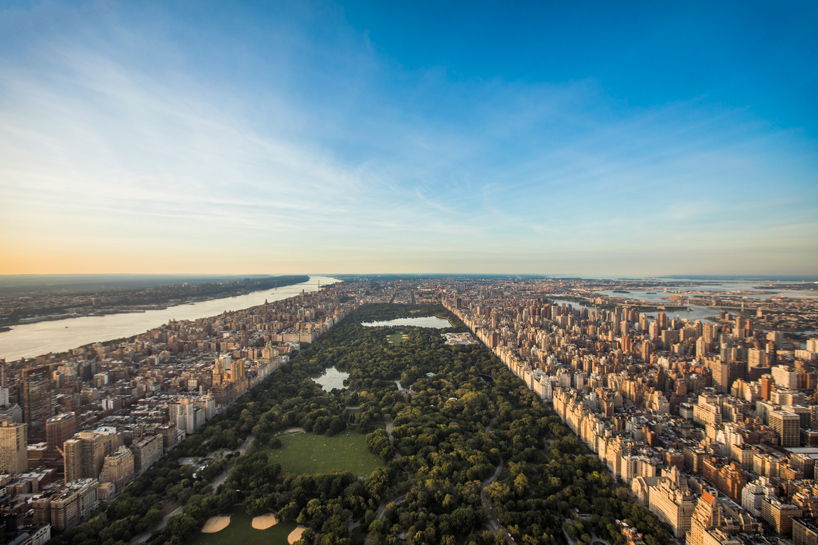 image courtesy of SHoP architects
Source: designboom
---
New York Build is the leading construction show for New York and the Tri-state area. Gain access to 12 specialized summits, 250+ exhibitors, 250+ speakers and connect with 20,000+ registered visitors.