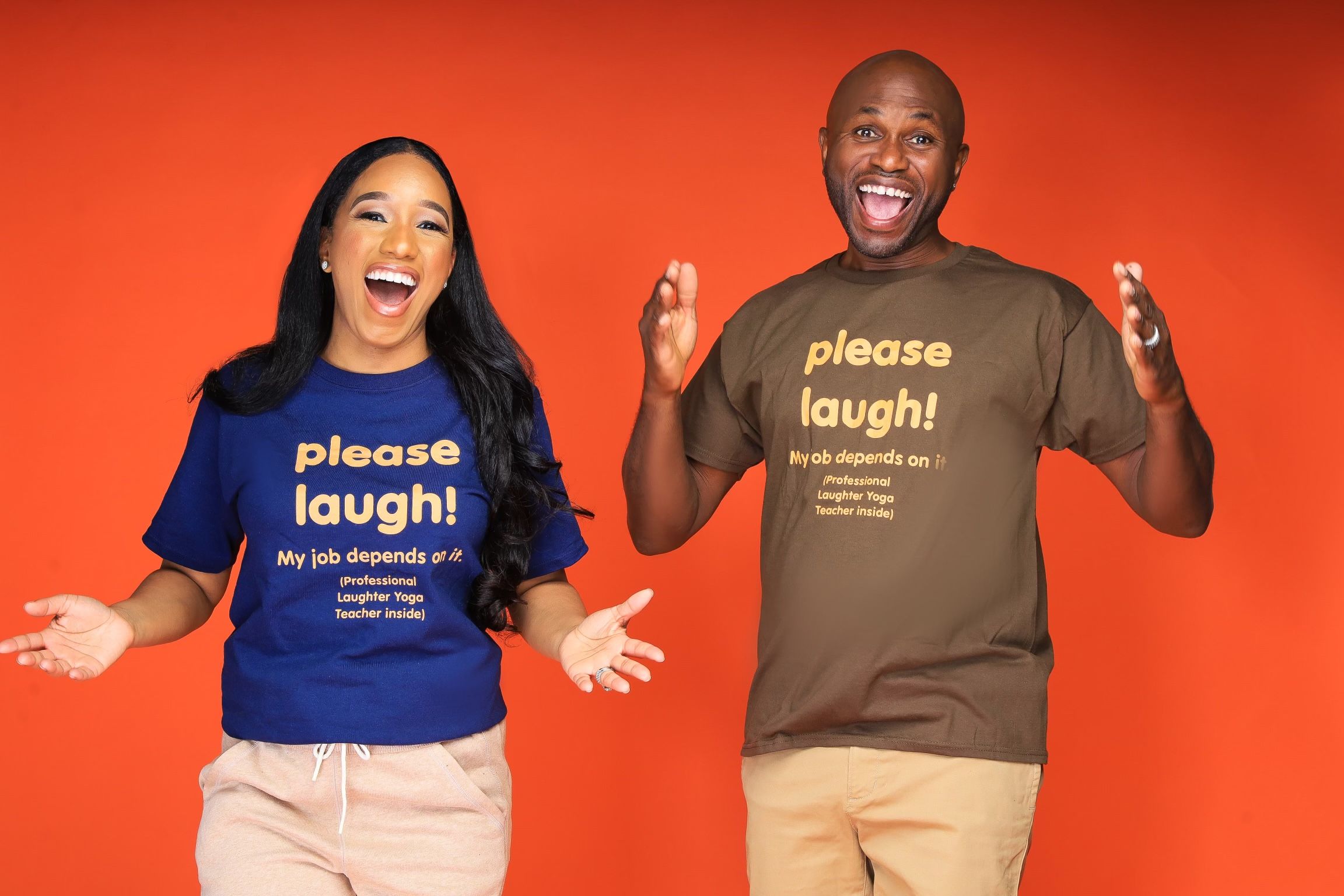 When you Laugh with the Laughing Lovebugs, prepare for an experience like no other!

Laughing Lovebugs, Alik and Lauren Colbert are a husband and wife team of Certified Laughter Yoga Teachers . Yes... LOL! You read that right we are "Laughter Yogis"...we are the Laughter Professionals.

In laughter yoga we combine laughter exercises & deep breathing with childlike playfulness & movement to connect, unwind, and let go. No sense of humor, flexibility, or yoga mat required! You don't even need to be in a good mood to reap the health benefits of laughter yoga.
Benefits of Laughter Yoga
Physiological
Improves blood flow, cardio and lung function

Increases oxygen intake

Boosts energy

Relieves pain

Increases "feel good" hormones (serotonin and endorphins) & decreases "stress hormones" (cortisol)
Emotional
Creates a mood boost – that lasts

Releases your inner child and brings joy

Promotes emotional intelligence

Deepens your connection with others

Clears negative emotions
Mental
Promotes creativity and provides Right Brain Exercise

Increases focus

Boosts confidence

Helps Self-care

Relieves Stress