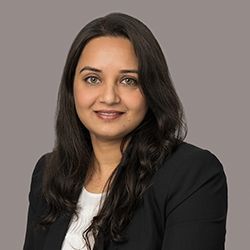 Aditi Patel
VP, Director of VDCO
,
The LiRo Group
Ms. Patel is Vice President and Director of Virtual Design Construction and Operations at The LiRo Group where she leads LiRo's VDC technology initiatives. She has multi-faceted experience in AEC industry ranging from private to public sector projects. She has 17 years of experience developing, implementing, and managing Building Information Modeling solutions on projects. In her current role, she focuses on development of digital strategies leveraging emerging technology to improve project/program management, handover and asset management practices for her clients. She has assisted clients on developing and implementing Agency wide BIM and Asset Management standards.
She is trained as an architect and her software development experience combined with her construction industry knowledge provides a unique perspective to solving challenges. In her role, she has worked extensively on integration projects utilizing Autodesk APIs, web
platforms, database and BIM. She is an adjunct professor at Parsons School of Design | The New School where she teaches BIM for Construction Technology. Her prior experience involves working as a Senior Project Consultant at Gehry Technologies focusing on development of custom solutions for unique project challenges.