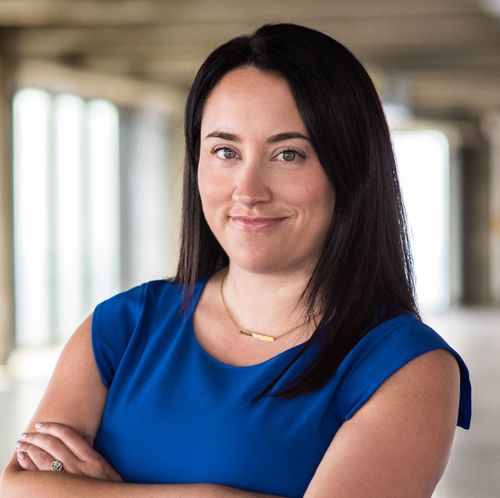 Anita Woolley Nelson
Chief Strategy Officer
,
Skanska
Anita Woolley Nelson serves as the Chief Strategy Officer for Skanska USA Building, a leading construction firm in the U.S. A member of the Senior Leadership Team, she collaborates with leaders across the company to identify, develop and implement strategic and operational initiatives that ensure the health, resiliency and sustainability of the business. She oversees an organization of strategy, marketing, business development, innovation, and data and analytics professionals. Her work informs long-term business planning and objectives, creating internal alignment and driving engagement with customers and partners.
With over 20 years of industry experience, Anita has exceptional knowledge of the construction market, as well as the competitor landscape and associated sectors. Her expertise in analyzing complex external business factors, including sector trends, emerging innovations, and micro- and macroeconomics, fuels her skill in charting a course for future strategic objectives. Anita drives tangible and beneficial commercial outcomes by mapping and leveraging the capabilities of global, matrixed organizations—within her first year at Skanska, she had established a formal data and analytics function to implement the business's data strategy and realigned key market sectors to draw expertise from across the business.
Prior to joining Skanska, Anita served as a strategy-focused senior leader at AECOM, where she worked with executive leadership to develop and ensure alignment of strategic priorities, particularly integrated delivery, mergers and acquisitions as well as geographic expansion. She also oversaw marketing, communications, market intelligence and analysis efforts.
Anita was named one of Engineering News Record's national 20 under 40 honorees for 2019 after being recognized as a Top Young Professional for the New York region. In the same year, she was named one of Building Design + Constructions Top 40 Under 40. She was also honored as one of Professional Women in Construction's 20 Under 40. She received her Master's in Business Administration (MBA) from the University of Nevada and a Bachelor's degree in English and Communication from Wake Forest University.
Anita lives in New York with her husband, Eric, their infant son August, and their feisty Welsh Terrier, Otis.