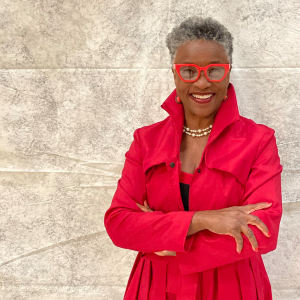 Ann McNeill
President/CEO
,
The National Association of Black Women in Construction (NABWIC)
Ann is the President/CEO of one of South Florida's few African American-female owned construction companies. M.C.O. Construction and Services, Inc. (MCO) was founded over 40 years ago and is still one of the leading black owned firms in the State of Florida in the area of construction management and project controls. MCO construction has worked on a majority of the flagship projects in South Florida, such as The Miami Airlines Arena, The Marlins Ballpark, The Miami International Airport, The Miami Science Museum, The Miami Children's Courthouse and many more. Demonstrative of being a female licensed general contractor, Ann discovered that women in the construction business were far and few between. She strongly believed that a network of women in construction needed to be created. As a result, Ann started The National Association of Black Women in Construction (NABWIC). The association was created to help build a pipeline for black women in the public sector, black women in the private sector, black women entrepreneurs and young ladies in school.

The objective of the school component is for Black girls to study STEM (Science, Technology, Engineering and Mathematics) in middle school, high school and college who may have a desire to enter the construction industry at all levels - from the trades to management and ownership. The main purpose of NABWIC is to create a network of professional women in the construction industry who teach each other how to turn contacts into contracts. This is done through a "Billion Dollar Luncheon", which is held each month. She has been appointed to a seat on the Better Investing National Board. As a result of her track record of accomplishments, Ann has been featured in Black Enterprise Magazine, USA Today and ABC's World News.