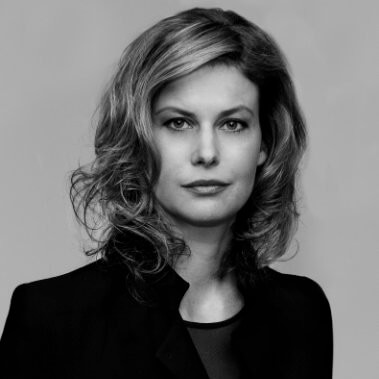 Bettina Zerza
Founder, Principal
,
Zerza
Bettina Zerza is an architect working at the intersection of data, technology, and the built environment. She is the founder of ZERZA, an international practice for architecture, design, and urbanism that explores how data shapes our cities and how autonomous buildings can contribute to a sustainable future.
Bettina Zerza is an advocate of innovative technologies, research, renewable materials, and the circular economy. She strives for an architecture that responds to the particular requirements and challenges of each site and its specific historical, cultural, social, economic, and political parameters. In her practice, she aims to contribute to the implementation of the UN Sustainable Development Goals, specifically #11 Sustainable Cities and Communities: Make cities and human settlements inclusive, safe, resilient, and sustainable.
Digitalization is radically changing how we live, work, and interact. The biggest impact will be on our cities. Bettina Zerza reimagines cities as giant data factories powered by a new generation of sensors and smart handheld devices that can gather large amounts of information, sustaining and renewing themselves in both energy and human interactions.
Her work has been internationally recognized and widely published and exhibited in institutions such as the Museum of the City of New York; the Museum of Applied Arts, Vienna; the New Museum, New York; the BMW Guggenheim Lab, in New York; the Kulturforum, Berlin; and the Bi-City Biennale Shenzhen/Hongkong.
Bettina Zerza received her master's degree in architecture from the Graz University of Technology, Austria, and continued her studies at the Irwin S. Chanin School of Architecture, the Cooper Union, New York. She is a registered architect in New York State and in all member states of the European Union. She is a member of the American Institute of Architects, the U.S. Green Building Council and the European Council of Civil Engineers.