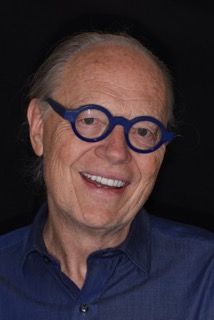 Brian Pape
Co-Chair
,
American Institute of Architects NY - Design for Aging Committee
Brian Pape's specialties in Green Design and Historic Preservation have evolved from a broad range of project experience in various geographic environments. For each and every project, no matter how small, the opportunity to rise to an architectural challenge has been the most rewarding part of his career. The unique challenge of reviving older buildings for extended lives has informed his approach to new construction as well.
During his earlier years, Pape was taught an appreciation of the old in harmony with the new. As a Wisconsin native, his early ideas of design were influenced by "old world" craftsmanship, as well as F. L. Wright's teachings of "organic architecture". Working on construction crews gave him a working knowledge of how buildings were put together.
Travel to Europe, Hawaii and Japan broadened Pape's understanding of indigenous cultures and materials in buildings. Continuing education in solar, energy, and history sharpened Pape's design skills; business and management classes helped prepare him for changing economic conditions. Since 1993, Pape has been the principal of his eponymous firm, gaining a reputation for creative green and historic solutions.
Mr. Pape has recently relocated to NYC with his wife Joy, and is pursuing consulting opportunities for Green and Historic Preservation projects. Contact him at 212-933-1756 or brianpape@mac.com.
EXPERIENCE
Mr. Pape has over 35 years of architectural practice including over 30 years in executive responsibility. He has provided public and private clients with residential, commercial, institutional, industrial, health care, religious and office building design services. His project experience includes:
Historic Preservation consulting, NYC, Missouri, Wisconsin, Washington D.C.
Green Building strategy consulting, NYC, Missouri, Texas, Delaware, Wisconsin, Hawaii
Downtown Retail and Apartment Renovations, NYC, Columbia and Mexico Missouri.
Clubhouses for a community centers and for a golf course, Lake Ozark and Columbia MO
Restaurants in Columbia , Fulton, Moberly and Mexico MO, and Baltimore MD.
Four Seasons USA Lakesites Condominiums and Homes, Lake Ozark Missouri.
Franchise Motels in MO, MD, IN, MN, IL, TN, IA.
New Professional Buildings in Columbia, Lake Ozark, Moberly and Farmington MO
MacCambridge Residential Rehabilitation Center, Columbia Missouri.
Ronald McDonald House for families of Pediatric patients, Columbia Missouri.
New Homes in Bethany Beach Delaware, Lake Buchanan Texas, Sandford Nova Scotia,
PUBLIC AND COMMUNITY SERVICE
Served on the following government activities:
Columbia Visioning Committees, 2007-08
Historic Preservation Commission, Columbia MO, Chair, 1998-2007
Building Code Commission, Boone County Missouri, Chair, 1996-present
Volunteer sponsor of Adopt-a-spot, MKT Trail, Columbia MO, 1997 to present
SBD Historic Districts Amenities & Signage Committee, 2003.
SBD Historic Walking Tour Committee, Columbia MO, 2000 to 2003.
MKT Trailhead Design Charrette, Columbia MO, 1997
Courthouse Square Task Force, Boone County Missouri 1992-1997
8th Street / Av. of the Columns Design Charrette, Columbia, 1992
Martin Luther King JR. Memorial Committee Competition Judge, Columbia, 1991
Human Rights Commission, Columbia MO, Member & Chair,1980-1986
Downtown Beautification Committee, Columbia Missouri, 1979
Commission on the Arts, Columbia Missouri, Chair, 1976-79
Guitar Street Sculpture Committee, Columbia MO, 1978
MO Dept. of Natural Resources- Solar Resource Advisory Panel, 1978-80
Served as Director on the Board of the following service organizations:
American Institute of Architects (AIA) Mid-MO Chapter, Director, 1994-2007
Diabetes Wellness Program Advisory Board, Boone Hospital Center 1999-2000
Arts Resources Council of Columbia Missouri, 1986-92
Missouri Solar Energy Associates, Inc., 1976-80
Energy Efficient Design Group, 1975-76
Pro Bono Architectural services for nonprofit service groups:
KOPN-FM Community Radio, Columbia Missouri
North Central Columbia Neighborhood Association
Habitat for Humanity Homes, Columbia Missouri
Mid-Missouri Ronald McDonald House, Columbia Missouri
Central Missouri Food Bank Network, Inc., Columbia Missouri
Montessori School of Columbia Missouri
Columbia Art League
Guest Speaker at various civic groups and schools.
College lecturer for course of Designed Environment History After 1750, UM-Columbia, 2003.