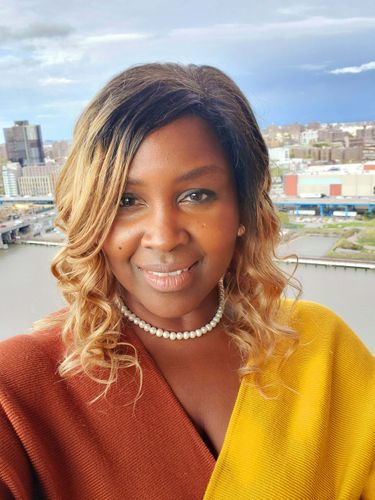 Cherise Myers
Senior Manager, Employee Engagement and Retention
,
MTA, Headquarters
Cherise Myers is an ICF Professional Certified Coach who partners with clients to implement innovative strategies to thrive in business and in life! Her foundation for working relationships is based upon her life's creed which is, "HUMAN POTENTIAL IS UNLIMITED!"
As a master level facilitator Cherise works with executives and teams to unlock the highest level of awareness in interactive leadership workshops and coaching sessions. The goal is to map out a strategy which allows clients to tap into their strengths, examine their habits and make choices that support creating an amazing life!
Cherise is a public servant for more than 20 years. She currently works to provide cutting edge business strategies for more than 70,000 employees at the Metropolitan Transportation Authority (MTA). You can find her working with the Asset Management team on change management projects, leading 300 staff members in the employee resource group called Empowering Women in Transit (EWT), supporting the Science, Technology, Engineering and Math (S.T.E.M.) program for young women interested in transportation and partnering with international organizations such as Women in Transportation Seminars (WTS) or Delta Sigma Theta Sorority, Inc. Cherise is an innovative visionary leader, entrepreneur and Mom!