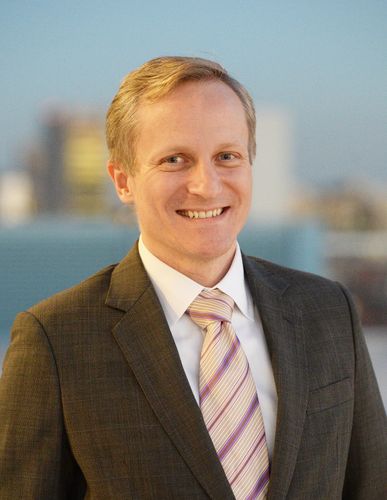 David Greenberg
Executive Vice President for University Facilities and Operations
,
Columbia University in the City of New York - Facilities and Operations
David Greenberg is the executive vice president for University Facilities and Operations, where he leads a team responsible for new building design and construction, campus public safety, campus services for students, building and grounds maintenance for academic and administrative departments, oversight of Manhattanville construction and the University's residential portfolio. With over 2,000 employees, Facilities and Operations manages more than 300 buildings and 15.5 million gross square feet and has an operating and capital budget in excess of $890 million per year.
Prior to joining Facilities and Operations, Greenberg served as the first executive director of Columbia's Zuckerman Institute, an interdisciplinary neuroscience research and discovery center that will bring together 1,000 scientists in a state-of-the-art engine of discovery based at the Jerome L. Greene Science Center. As the Institute's senior non-academic and chief operating officer, he was responsible for creating and managing the administrative infrastructure and overseeing finance, human resources, information technology, communications, and building operations while working closely with co-directors Richard Axel and Eric Kandel, who are responsible for setting the Institute's scientific vision and mission. Greenberg continues to provide strategic and operational oversight of the Institute.
Greenberg, formerly vice president of finance and administration and chief administrative officer at Columbia Facilities, has worked at the University since 2006.
Before coming to Columbia, Greenberg worked as associate vice president and chief financial officer at the Georgetown University Law Center and served in several senior posts in New York City government, including the Department of Citywide Administrative Services and the Office of Management and Budget.
Greenberg holds a bachelor's degree from the University of Rochester; a master of public administration from the Maxwell School of Citizenship and Public Affairs at Syracuse University; and a master of Construction Administration from Columbia University.