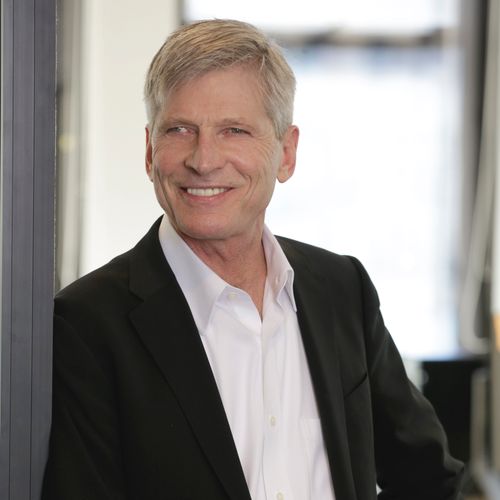 David West, FAIA
Founding Partner
,
Hill West Architects
David West, FAIA – Founding Partner, Hill West Architects

David West, FAIA, Founding Partner, Hill West Architects, is an architecture industry veteran with over 35 years of experience. West has played a seminal role in the advancement of housing design and the high-rise apartment building typology in New York City, establishing national and international models for urban housing.
As one of the founding partners, West continues to lead design projects that have included Bankside, 363 and 365 Bond Street, PLG, Sky, 1399 Park Avenue, and Ocean Drive. He is a firm believer that New York City's greatest strength as a metropolis is the zoning framework that has enabled rapid development on a grand scale. As a zoning authority, West has conducted thousands of feasibility studies and has been involved with nearly 100 completed projects. Additionally, through his extensive background in land-use approvals including the ULURP process, Variances and Landmarks Commission Approvals, he is frequently involved in projects from the earliest stages of land assembly, giving him a unique perspective into the practical aspect of various development solutions.
In 2018, the Jury of Fellows of the AIA elevated West to the College of Fellows in the second category of Fellowship, which recognizes architects who have made efforts "To advance the science and art of planning and building by advancing the standards of architectural education, training, and practice," according to the organization's definition. Now among the AIA membership's three percent distinguished with Fellowship and honorary Fellowship, West was recognized at the New Fellows Reception hosted by AIA New York and at an investiture ceremony at the AIA Conference on Architecture in New York City.
Prior to co-founding Hill West Architects, West was a partner at Costas Kondylis and Partners. Previous positions include Hardy Holzman Pfeiffer and John Harding Architects. He received his degree in Architecture from University of California at Berkeley. An expert in the industry, West has given numerous lectures and participated on panels at such institutions as the AIA, Department of City Planning, Real Estate Board of New York, New York University, and Columbia School of Real Estate. Fascinated by archeology, the ancient ruins in the Yucatan is one of his favorite places. On days off, West is home in Weehawken often designing and building furniture.