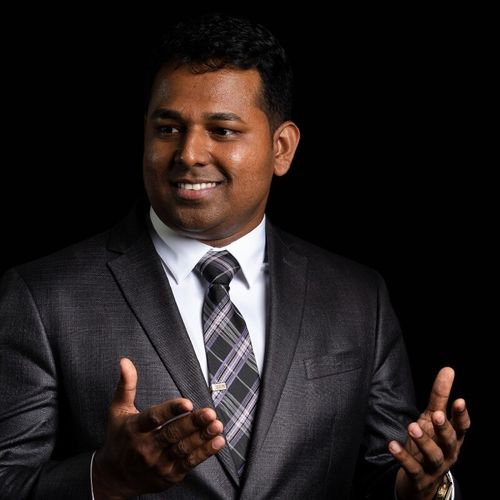 Dhanraj Singh
Assistant Commissioner, Economic Opportunity and Regulatory Compliance and MWBE Officer
,
NYC Department of Housing Preservation and Development
Dhanraj Singh is currently the Assistant Commissioner for Economic Opportunity and Regulatory Compliance and the MWBE Officer at the NYC Department of Housing Preservation and Development. He has more than a decade of experience in economic and community development, the M/WBE Sector, comprehensive planning, regulatory compliance and policy, urban and transportation development at the municipal, state, and national levels. He is adept at leading large-scale projects with multidisciplinary teams while ensuring that implementation with a passion for harnessing technologies and data and analytics to maximum operation efficiencies, meet deadlines, and amplify economic and social impacts. As Assistant Commissioner and MWBE Officer, he oversees all operations and general administration of the Division of Economic Opportunity and Regulatory Compliance responsible for compliance monitoring and enforcement of multiple federal, state and city labor, housing, economic development, and employment laws. This includes the Federal Davis Bacon, Fair Labor Standards Act (FLSA), NYC Local Law 230, NYC Local Law 220, and NYC EO50 and agency's implementation of NYC Local Law 1 among other economic opportunity programs.
His experience in the public sector also includes overseeing major initiatives that advanced sustainable economic development, housing affordability, community resiliency, transit-oriented development including the adoption of a new land development code and the preparation of long-range comprehensive plans for Orange County Florida and policies for promoting broad-based prosperity including growing the M/WBE sector. In the non-profit sector, Singh worked closely with city and state lawmakers to advocate for legislative changes and has published groundbreaking budget and policy analysis to advance shared prosperity, tax fairness, and affordable housing in the state of Florida. At the international level, he coordinated and managed the implementation of the Caribbean Local Economic Development Program in Guyana and other Caribbean countries that focused on developing the M/WBE sector and spurring local urban and economic development. He holds an undergraduate degree in Economics from the University of Guyana, a Master of Science in Political Economy from the London School of Economics and Political Sciences, a Master of Business Administration from Lynn University, Florida, and an advanced Master of Law in Drafting Legislation, Regulation, and Policy from the University of London.
Please feel free to shorten the bio if needed. And please let me know if you need anything else.