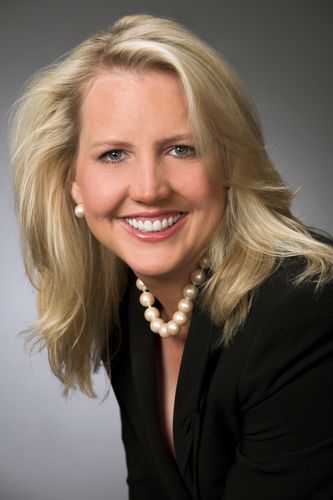 Kimberly Bishop
Chair of the Board of Directors
,
Shawmut Design and Construction
Kimberly Bishop is board chair of Shawmut Design and Construction, a leading $1.3 billion national construction management firm. She is an experienced C-suite executive and expert advisor with over 30 years of business leadership experience. Ms. Bishop's experience perfectly positions her to usher Shawmut through its aggressive strategy as the firm takes steps towards accomplishing its strategic growth plan, driven by increased market share of projects with substantial scope and complexity.
Ms. Bishop is currently co-CEO of Kinetic Leaders, specializing in strategy innovation and executive search. She has worked with organizations from start-ups to large multinational corporations. She has deep knowledge of both emerging and seasoned talent and has made a wide range of executive placements across industries worldwide. Clients say her down-to-earth manner, reputation for identifying star talent, and track record make her their go-to advisor. Ms. Bishop is acknowledged for her proven ability in advancing inclusion and diversity in organizations. BusinessWeek named her one of "The World's Most Influential Headhunters," CNBC called her "The Recruiter," and Newsweek appointed her to its Women & Leadership Advisory Board.
In 2009, she founded her own firm and then was chair of the advisory board and managing partner of a global search and consulting firm. An engaged leader in several organizations, Ms. Bishop is a member of the International Women's Forum, Paradigm 4 Parity, and C200, an invitation-only membership organization including more than 500 of the world's most successful female corporate executives and entrepreneurs. She was executive vice president at First Data Corporation for over 16 years, rising through the ranks from an entry-level call center position to become the youngest person to serve on the leadership team overseeing its $2 billion card division and 8,000 employees.
She is a former member of the board of advisors of Hitch Works, Inc. and a former board advisor to Avrio AI Inc. She is also a member of the National Association of Corporate Directors and was a former board of director for Judlau Contracting Inc. Ms. Bishop received the Girl Scouts Woman of Distinction Award and the New York Women's Agenda STAR Award for her contributions to women and children.
As a speaker, she has lectured at Harvard University, Columbia University, and Barnard College and has addressed numerous professional organizations and conferences. She is a media source, appearing on major television networks and quoted in top-tier news outlets and publications on leadership, diversity, and talent trends.