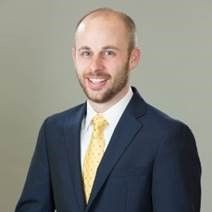 Kyle Becker
Director, Construction
,
Carmel Construction
Kyle Becker joined Carmel Partners in 2016 and currently manages construction operations as Director of Construction for the New York region. He oversees day-to-day operations for multifamily construction projects from pre-construction through closeout.

In his 14 years of experience in New York Construction, Mr. Becker has been responsible for the construction of numerous complex, large scale projects in the healthcare, education, life sciences, commercial office and residential sectors including such notable projects as St. Francis Hospital, the Alexandria Center, New Settlement Community Center and the Canon Americas Headquarters. Most recently he has managed several large-scale multifamily projects including 50 West Street, a 64 story, 191-unit, 520,000 sf luxury condo building and 19 Dutch, a 64 story, 483-unit, 520,000 sf luxury rental building.

Prior to joining Carmel, Mr. Becker worked for Turner Construction and the Albanese Organization where he served in roles from assistant superintendent to project manager.
Mr. Becker earned a Bachelor of Science in Construction Management from Wentworth Institute of Technology.