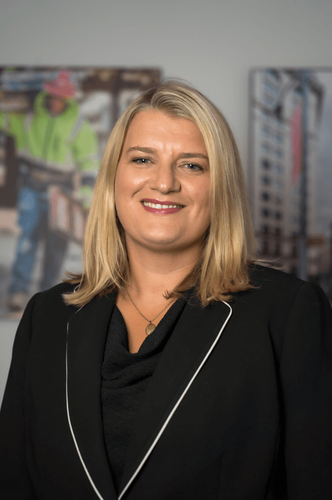 Laura Bush
Director of Operations
,
Consigli Construction Company
Ms. Bush has over 20 years of experience in the construction management industry. Her fascination with construction began in her hometown of Blackburn, England, when at 16 for a week she shadowed the building of a soccer stadium. Her keen interest and talent led to corporate sponsorship of her construction management degree at Manchester University. She began her career as a superintendent in London and moved to New York in 2001, initially for a one-year assignment, and remained in the US, thriving and growing into a respected executive and industry leader. As Director of Operations, NYC Metro Region at Consigli Construction, she focuses on growth and development in the region as well as delivering consistency in day-to-day operations and developing people. Bush's specialized expertise in project planning, quality assurance and operational excellence has contributed to her success in leading construction projects for many high-profile, luxury residential and hospitality projects throughout the city.
Ms. Bush has been a long-time advocate for female growth and development in the construction industry. She has served on the Board of the Women Builder's Council in New York City, is a past Chapter President of the Greater New York and Long Island Chapter of the National Association of Women in Construction (NAWIC), and a founding co-chair of the Ambassador Council for Non-Traditional Employment for Women (NEW), an organization formed to support women who want to enter the construction trades.
She met her husband, Andrew, while working on her first construction project in Manhattan. They reside in Westfield, NJ with their daughters, Alexis and Liza.