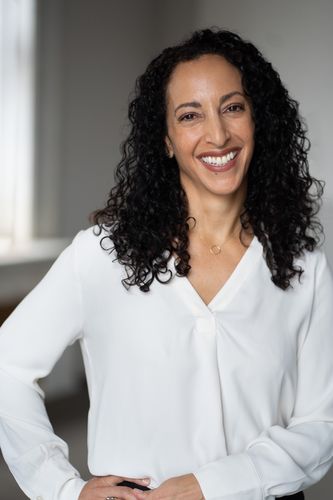 Lauren Moss
Lauren Brust Moss is the Senior Vice President – Chief Sustainability Officer at Vornado Realty Trust, where she oversees the Company's industry-leading sustainability programs including initiatives focused on energy efficiency, green cleaning, waste diversion, technology and infrastructure, and healthy environments.
Ms. Moss has more than 20 years of experience managing sustainability, energy and capital improvements for large-scale buildings and portfolios, and is recognized as an industry thought leader and advocate on green policy, regulation and compliance. Prior to joining Vornado, Ms. Moss was Senior Vice President at Adai, the administrator of the Fitwel certification program, and previously worked in the sustainability practices at engineering firms NORESCO and Steven Winter Associates.
Ms. Moss is a member of the Board of NESEA (Northeast Sustainable Energy Association) and is the Executive Vice President of the New York Energy Consumers Council. She earned an undergraduate degree from Columbia University and a master's degree in Urban Planning from New York University.