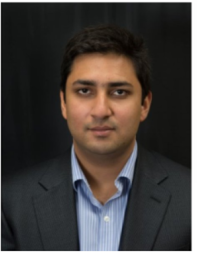 Talib Mahmood Sheikh
Construction Commissioning Manager
,
PCL

Talib Mahmood Sheikh, a Commissioning Manager at the American Dream project, is a recipient of the prestigious 2018 Construction Management Association of America (CMAA) Metro NY/NJ Chapter scholarship award.
He started his career with PCL with the Canadian Industrial Division in Alberta, after having earned a Bachelor of Electrical Engineering degree from McGill University in Canada. During his time, Talib has worked on notable projects including, Kearl Expansion, Surmont Phase 2, Fort Hills Secondary Extraction, and the ODEC Wildcat Point Generation Facility Project.
Talib currently serves as a Board member in the Communications & Outreach Committee at the CMAA NY/NJ chapter and the Strategic Steering Committee at Columbia University; where he is currently pursuing a part time Master of Science in Construction Administration.