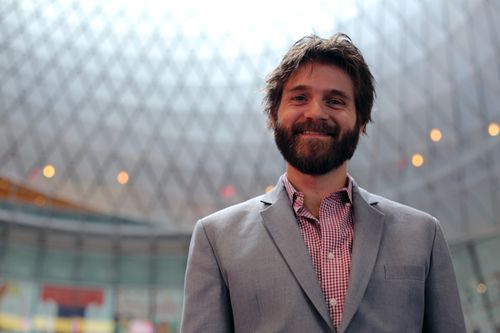 Zak Kostura
Associate Principal | Advanced Digital Engineering Leader for the Americas
,
Arup
Zak Kostura is the Americas Region leader of Arup's Digital Discipline, a team of software developers, user experience designers, data scientists and geospatial analysts. The Digital Discipline promotes and drives digital transformation on projects across Arup's extensive portfolio and offers a growing array of digital services direct to clients. Zak's focus is a continually evolving understanding of how Arup can have a positive impact on the built world through emerging technologies.
Zak's career began with a focus on structural design, and through his work on numerous high-profile projects, he gained a deep appreciation for the potential of digital solutions to enhance speed, efficiency and quality. His structural design work on the Sky Reflector-Net and oculus of New York's Fulton Center enabled him to explore how parametric modeling can mediate between artistic and architectural drivers, complex environmental conditions and precision fabrication. In his work on large aviation projects, he led a hybrid team of building engineers and software developers to generate new platforms for rapidly analyzing massive systems and visualizing results automatically, enabling a conventional dynamic between architect and engineer unencumbered by the behind-the-scenes complexity. More recently, he has led the development of advanced software solutions for building portfolio decarbonization, resiliency assessments, generative design, enhanced asset inspection and decision support systems for multimodal transportation networks.
Zak's experience in both technical design and emerging technologies helps him build bridges between colleagues, partners and clients. He believes successful digital transformation is as much about human behavior as it is technology. Collaboration, empathy and mutual respect are at the heart of digital transformation.