New York Association of Realty Managers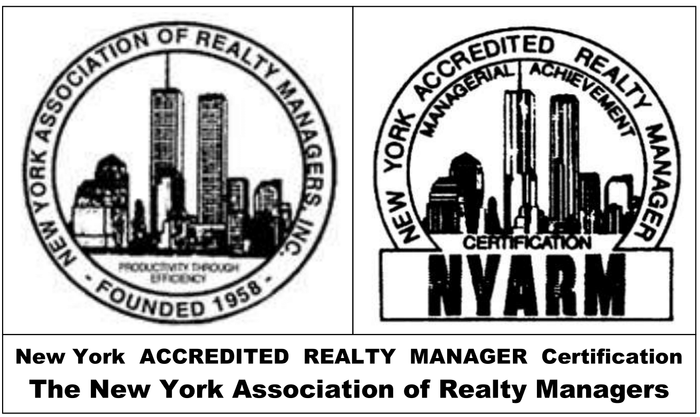 NYARM, a benchmark for technological advancement and career enhancement, offers the "New York Accredited Realty Manager Certification". The certification process begins with Margie Russell (m 516 456 0313) https://www.linkedin.com/in/margierussell/ consulting individually with the applicant. Guidance-counseling occurs throughout the certification process creating an efficient customized program. Depending on the applicant's concentrated attention to the curriculum, and, previous continuing education, it takes approximately 6 to 40 weeks for successful candidates to be awarded the accredited certification designation. Core Disciplines: ETHICS - EXPENDITURE BUDGETING - THE LAW & THE COURTS - FINANCIAL MANAGEMENT - LOCAL LAWS/ADMINISTRATIVE CODES - MANAGING BUILDING SYSTEMS - PEOPLE SKILLS.
NYARM arranges referrals by connecting building managers, ownership and service providers in a networking-friendly atmosphere during 15 annual in-person networking events. These networking events are from 5:30-8:00PM on either Tuesdays or Fridays at 481 8th Avenue at W35th St, Manhattan, "Trattoria Bianca Restaurant". These events are for Building Management & Service Providing Companies.