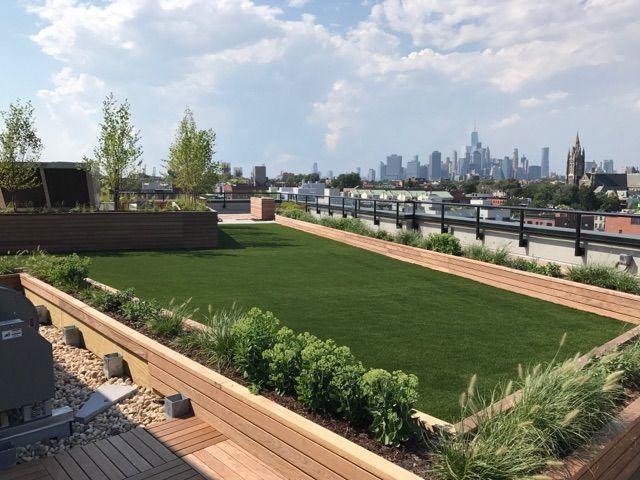 Turf Tek USA has established a reputation as one of the leading synthetic grass and turf providers in the Eastern United States.
We have remained true to our company's values of quality, service, respect, teamwork and excellence. These values have allowed us to grow and expand to become a leader in the synthetic turf industry.
Turf Tek USA offers everything needed from design to installation of a beautiful, low-maintenance landscaping, rooftop, playgrounds, courtyards, sports, or pet project. We have a proprietary installation method using materials that are layered and combined for proper drainage. This guarantees a long-life in the harsh environment of the Northeast.