28 Aug 2023
300 East 83rd Street Nears Topping Out on Manhattan's Upper East Side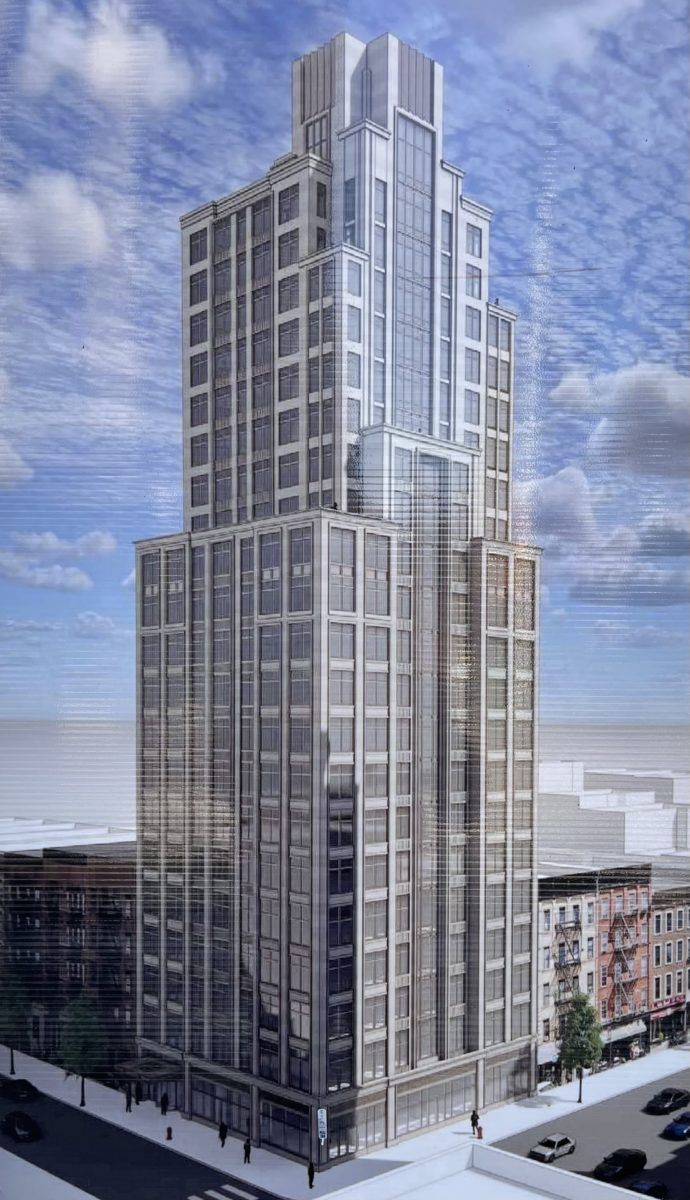 Construction is closing in on the final floors of 300 East 83rd Street, a 22-story residential building in the Yorkville section of Manhattan's Upper East Side. Designed by SLCE Architects and developed by Lalezarian Properties, the 235-foot-tall structure will span 93,682 square feet and yield 70 condominium units with an average scope of 1,305 square feet, as well as cellar level and ground-floor retail space. A portion of the homes will be reserved for affordable housing. Hudson 37 LLC is the general contractor for the project, which is alternately addressed as 1594-1598 Second Avenue and located at the corner of East 83rd Street and Second Avenue.
Significant progress has occurred since our last update in May, when the reinforced concrete superstructure had just surpassed the roof levels of its low-rise neighbors. Crews are now approaching the crown, which features stepped setbacks leading to a prominent bulkhead on the western edge of the building. Preparation for the façade has also begun on the lower levels, with metal frame studs and blue waterproof membranes in place on the third and fourth stories. The main rendering depicts the final exterior treatment composed of light-hued stone paneling and white spandrels framing a grid of floor-to-ceiling windows. Based on the pace of progress, the façade could begin installation sometime next month.
Read More at New York YIMBY
---
Officially supported by the Mayor of New York, New York Build is the largest construction, design and real estate show for New York. Now in it's seventh year, your ticket gives you access to 350+ expert speakers, 300+ exhibitors, 30,000+ attendees, 12 conference tracks and AIA CES approved workshops, networking parties, entertainment, live music, and endless networking opportunities with leading architects, developers, housebuilders, contractors, government and more.