November 25, 2021
337 Apartments Break Ground in Jersey City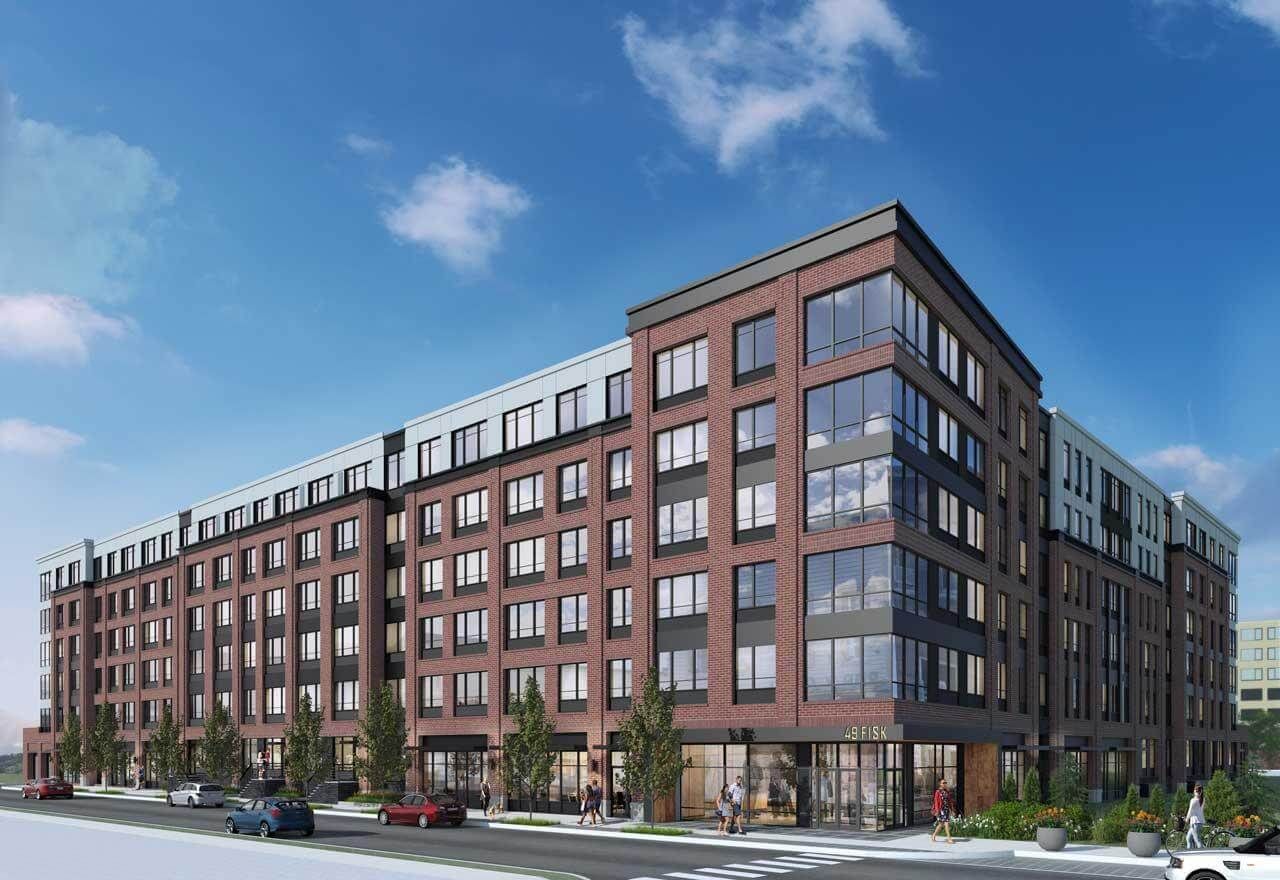 The former site of a warehouse on Jersey City's west side will soon be home to hundreds of residents, reports Jersey Digs.
At a formal ceremony earlier this month, Jersey City officials joined executives from Halpern Real Estate Ventures to announce the groundbreaking of 49 Fisk Street, a new six-story development that will feature luxury rental units and associated amenities.
The project, approved earlier this year for a 2.54-acre site, will consist of 337 residential units atop 143 automated parking stalls in a basement garage and at street level. Minno & Wasko Architects and Planners is desnigning the building, which will be clad in a mix of brick veneer and cement panels.
In addition to housing, plans call for both private and public co-working spaces, a 14,000-square-foot courtyard, and a rooftop amenity deck. Other common features would include a fitness center and a bar.
Jersey Digs reports that completion of the project is expected in late 2023.
Source: Urbanize NYC