January 30, 2020
50 West 66th Street Gets Approval To Move Forward On The Upper West Side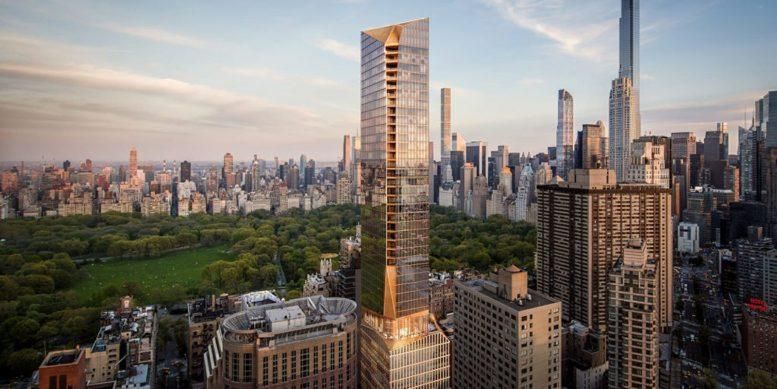 A recent split 2-2 vote by the Board of Standards and Appeals upheld the city's Department of Buildings' approval for 50 West 66th Street, which will become the Upper West Side's tallest building. Local NIMBY group Landmark West was defeated in its assertion that developer Extell wrongly used mechanical space to bump up the 775-foot-tall height of the project without taking into consideration floor area restrictions.
Curbed reported that Extell can once again commence construction on the 69-story building.
Current permits for 50 West 66th Street depict a mechanical space with a contiguous void measuring 176 feet in height. Although critics faced an immediate loss, City Council has since passed legislation significantly cutting back the amount of allowable mechanical space for buildings in various areas of the city. The amendment limits mechanical voids at 25 feet before they use footage allocated to a building's footprint.
Despite Extell's success and progress ongoing, local NIMBYs have vowed to continue fighting the project. Representatives for Landmark West have said the preservationist group will continue to push discussions, and The City Club of New York is also engaged in anti-development activism.
No construction timelines have been announced.
Read more at New York YIMBY
---
New York Build is the leading construction show for New York and the Tri-state area. Gain access to 12 specialized summits, 250+ exhibitors, 230+ speakers and connect with 20,000+ registered visitors.