16 Sep 2019
A $15 Million Performing Arts Center Dedicated to Immigrants Is Coming to New York City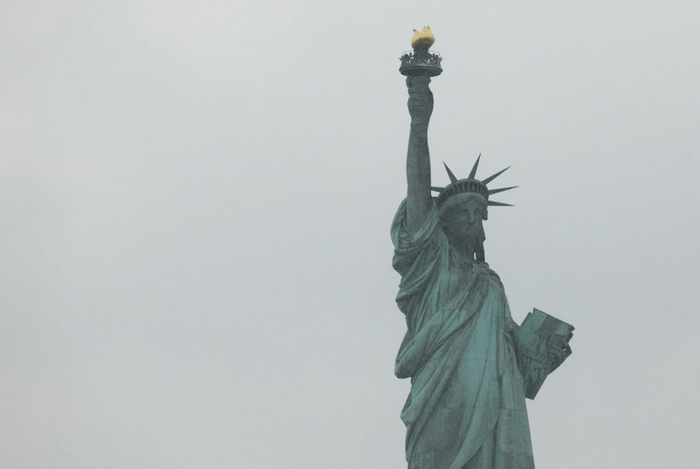 New York is planning to build a new performing arts and research facility for American immigrants—and it's looking for a non-profit organization to oversee it.
Last week, the city announced that it has committed $15 million to fund the design and construction of the Immigrant Research and Performing Arts Center in Inwood, the northernmost neighborhood in Manhattan. The Department of Cultural Affairs and the New York City Economic Development Corporation released an initial call for interest in the project, beginning the search for a non-profit to step in and manage the development and operation of the facility.
The organization that wins the bid will be responsible for securing additional funding for the center, which is expected to include a staged space for performances and other programming, as well as rehearsal space, dressing rooms, classrooms, and administrative offices.
"The Immigrant Research and Performing Arts Center will deliver state-of-the-art cultural space in Northern Manhattan, providing a permanent home to honor the vibrancy and history of immigrant contributions to our cultural fabric," James Patchett, the president and CEO of the city's economic development corporation, said in a statement.
"Inwood is home to a vibrant cultural community, and we're thrilled to take this step toward providing this community with a new anchor space that will attract and engage visitors from across the city and beyond for years to come," added cultural affairs commissioner Tom Finkelpearl.
[A block in Inwood, Manhattan. Courtesy of Wikimedia Commons]
The proposed Immigrant Research and Performing Arts Center is a major component of the Inwood NYC Action Plan, a strategy to bring in more than $200 million in public investments to the area and maintain its status as an affordable neighborhood for immigrant families. The plan was approved by the City Council last August.
Inwooders repeatedly expressed a need for such a facility through a large community outreach campaign conducted by the city over the course of three years. "Community members that participated in workshops and events identified a lack of affordable space as the most pressing need for arts and culture in northern Manhattan," a representative from the cultural affairs department told artnet News.
A timeline for the facility, including dates for breaking ground and opening, will be "clearer when the future operator of the facility is on board." the representative said.
Source: Artnet
---
New York Build is the leading construction show for New York and the Tri-state region. Gain access to 9 specialized summits, 200+ exhibitors, 200+ speakers and connect with 17,000+ registered visitors.