14 Nov 2018
Amazon's HQ2 Decision Will Set Off Race For Talent In New York City, Northern Virginia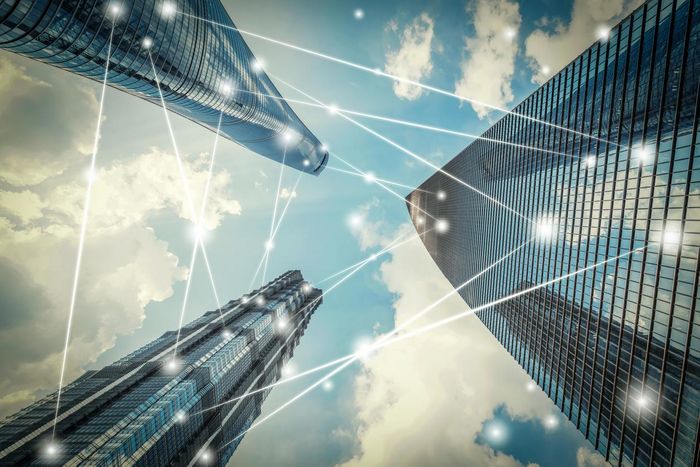 It looks like Christmas is coming a month early for economic development officials in Northern Virginia and New York City. Many residents and local tech companies may not feel the same way.
Amazon has decided to place major new office complexes in the Crystal City section of Arlington, Va., which is being renamed National Landing, and the Queens neighborhood of Long Island City, the online retail giant announced Tuesday. The decision concludes a 14-month beauty contest in which 238 cities across the U.S. and Canada sought to convince the online retail giant that they were the right place for it to build a second headquarters.
Amazon said that between the two sites, it would invest $5 billion and create more than 50,000 jobs with an average wage over $150,000, with more jobs potentially down the road.
"These two locations will allow us to attract world-class talent that will help us to continue inventing for customers for years to come," CEO Jeff Bezos said in a statement.
Amazon also said it will place an operations center in Nashville with 5,000 full-time employees that will be responsible for customer fulfillment, transportation and supply chain.
The Seattle-based company's decision to split 'HQ2' in two — a strategy that surfaced late in the decision-making process — could be a smart move if the labor market remains tight. The tech unemployment rate stood at 2% nationally in August. In Long Island City and National Landing, the company will be able to draw from deeper labor pools than in Seattle: the New York metro area had a count of 254,300 employed in software and computer science-related professions as of 2017, compared to 248,000 in the D.C. area, according to the commercial real estate firm CBRE, second and third most in the country, respectively, behind the San Francisco Bay Area. Seattle ranks sixth with 145,100.
Nonetheless, Amazon's expansion in these areas seems likely to lead it to poach talent from companies already there. In D.C., Amazon's arrival could exacerbate staff shortages for defense contractors, particularly if it wins a $10 billion Pentagon contract for a cloud-computing initiative dubbed JEDI. Contractors and government agencies are already struggling to fill open positions amid a backlog of roughly 600,000 people waiting for security clearances. Amazon will need large numbers of cleared workers for JEDI, and it could well peel away some in defense tech for higher paid and less morally complicated civilian work.
In New York City, rival Google is reportedly looking for space that would enable it add more than 12,000 workers, on top of the 7,000 it already employs in the city.
New York City and Washington, D.C., are expensive places grappling with congestion and diminishing housing affordability, and Amazon's arrival won't help on either count, but the company appears to have chosen pockets within those metro areas where there's room to grow.
In Long Island City, Amazon is moving into a former industrial neighborhood that's seen a surge in residential construction and factory conversions, offering a relative glut of space, though the increase in the neighborhood's population has already strained local infrastructure, with schools and train stations overcrowded and the sewer system sometimes overflowing. The vacancy rate for Class A office buildings in Long Island City stood at 17% in the second quarter, according to the brokerage Cushman & Wakefield, and Citigroup, the first major company to move into the neighborhood, is planning by 2020 to give up a million square feet in the office tower it developed at One Court Square.
About 3,000 apartment units were completed in Long Island City in the first half of 2018 and another 3,300 are expected by 2020, the most residential construction of any neighborhood in New York City, according to the real estate website localize.city.
"This decision would bail out many a developer in the Long Island City neighborhood," Jonathan Miller, president of the real estate appraisal firm Miller Samuel Inc., told Forbes contributor Kathleen Howley. "It's going to provide relief from the oversupply of units already in the pipeline."
There's also plenty of office space available in the neighborhood formerly known as Crystal City, with a vacancy rate of 23.3% in the third quarter, according to CBRE, and aging 1970s and '80s-era office towers that were abandoned by the Department of Defense in the past decade as it closed facilities and moved staff to a large new building in nearby Alexandria.
Among the commonalities between Long Island City and National Landing are that both have zoning rules that have permitted the construction of taller buildings than in nearby neighborhoods, as Brookings fellow Jenny Schuetz has observed, giving Amazon the freedom to build the type of dense, high-rise campus it's put together in Seattle.
Amazon's rapid growth has strained its home city, where it employs more than 45,000, up from 5,000 in 2010. Shortly before it announced the HQ2 search, the company had expanded to occupy 19% of Seattle's Class A office space, the highest proportion held by a single company in the nation's 20 largest cities, according to the Seattle Times. Amazon's growth has led to a construction boom downtown, clogged roads, and boosted home prices and rents, all of which has led to rising resentment.
New York is giving Amazon $1.525 billion in financial incentives, contingent on the creation of 25,000 jobs in Long Island City over 10 years, including a refundable state tax credit of up to $1.2 billion. A potential expansion to 40,000 workers would bring roughly another $200 million in incentives. The company estimates that its investment in the city will add $10 billion in incremental tax revenue over the next 20 years.
Two politicians representing Long Island City expressed alarm over "the inevitable stress on the infrastructure of a community already stretched to its limits" and the heavy subsidies Amazon is getting. City Council Member Jimmy Van Bramer and State Sen. Michael Gianaris said in a statement, "We cannot support a giveaway of this magnitude [and] a process that circumvents community review."
Amazon said it will donate a site for a new primary or intermediate school and invest in infrastructure improvements and new green spaces.
Amazon's getting much less financial assistance in Virginia. It will receive $573 million in performance-based incentives, the vast majority in the form of a $550 million cash grant from the state. In return, the company is projected to generate $3.2 billion in incremental tax revenue. Amazon is committing to create 25,000 jobs in the first phase and an additional 12,850 in a second stage.
The company's vision for the scale of HQ2 seems to have grown. When Amazon issued a request for proposals in September 2017 for what Bezos said in a press release would be "a full equal to our Seattle headquarters," it said it was looking for 500,000 square feet of available space to start and room to build a campus of up to 8 million square feet. In its announcement Tuesday it stated that its Long Island City and Arlington operations could each expand to 8 million square feet.
When Amazon announced 20 finalists in January, including D.C. and nearby Northern Virginia, many observers considered the capital area a favorite, in part because landing there was seen as giving Bezos more political leverage as Amazon's size and reach has invited calls for more government scrutiny.
The announcement of the operations center to be built in Nashville may be a sign that Amazon isn't done with the other contenders for HQ2. Through the detailed proposals the company asked cities to submit, Amazon gained, in one fell swoop, a wealth of valuable, nonpublic information on cities' economic development plans that it could use for picking locations for data centers, distribution facilities and R&D centers. And it knows how much these cities are willing to offer in financial incentives.
Source: Forbes
---
New York Build is the leading building and construction show for NY. Gain access to 9 dedicated conference tracks and AIA Accredited Workshops, 200 exhibitors, the region's largest Women in Construction networking session, entertainment and much more. Promote your brand, open new business opportunities, win contracts and gain access to the latest market intelligence in New York and the wider region.