05 Mar 2019
Chief clubhouse for female executives opens in Manhattan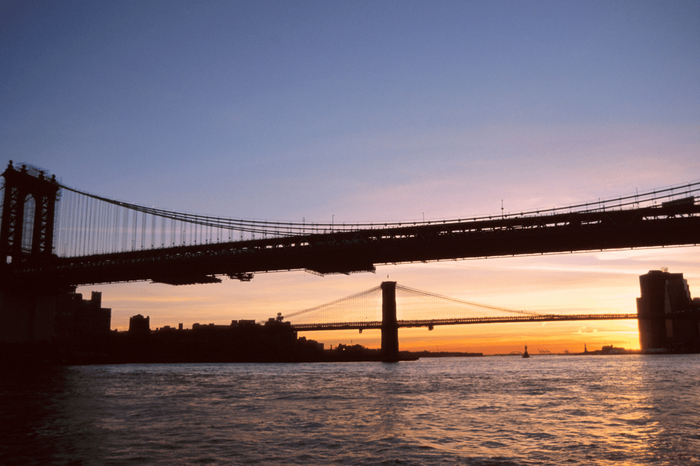 "Stereotypically male design accents" have been reinterpreted inside this homey, private club for women in senior positions, which has opened in New York City's TriBeCa neighbourhood.The Lower Manhattan clubhouse provides a hub for Chief – an exclusive organisation launched earlier this year as a community for female executives to connect and learn from one another.
Chief members are leaders in technology, retail, finance, media and publishing, among other fields, with many hailing from major companies like HBO, Spotify, WeWork, PepsiCo, AmEx, Away and Hearst.
"Chief is not women-only, it is women-forward," said co-founders Lindsay Kaplan and Carolyn Childers. Kaplan was formerly vice president of communications and brand at mattress start-up Casper, while Childers helped scale Handy, a digital marketplace for home services.
"Chief is the first organisation to design an experience specifically designed for women in senior positions to address the challenges unique to their professional rank," the duo added.Designed by Amy Butchko and Adrienne Laube of local interior design firm The Springs Collective, the clubhouse rooms are decorated more like a residence than a meeting place.

"It's not a co-working space, since our members have offices, but a place for them to connect, relax, and meet," Kaplan and Childers told Dezeen. "We opted for a residential destination with cosy lounge seating to inspire conversation and a striking bar to serve artisan coffee by day and cocktails by night.
"Walls range in forest green and blush tones, while matching furnishings and accents keep the interiors monochrome. There are also numerous seating arrangements, with key pieces including an L-shaped navy sofa, a trio of chairs, and marble accents."Not to rely too heavily on a popular trope, but we actually had a number of conversations about the need to procure seating that encouraged the physical act of 'leaning in'," said Butchko.
The designer is referring to the 2013 book Lean In by Facebook COO Sheryl Sandberg, and resulting organisation, which aims to encourage women to progress in their careers.
"We recognised that we were creating a space meant to foster communication and to support the formation of new relationships, so we strove to provide comfort and intimacy, while also projecting the sophistication, elegance and timelessness that would be familiar to a Chief-calibre woman," Butchko added.

The majority of the furnishings are antiques and mid-century vintage finds. Leather dining chairs that postmodern Italian architects and designers Afra and Tobia Scarpa designed in the 1970s surround a pale, round dining table.
Other key pieces are a black grand piano, fiddle leaf fig trees, vases and area rugs layered on top of each other. "We softened the room through the liberal use of upholstery and rugs," said Butchko.
Dark wood, leather, and rich green and blue tones are also incorporated throughout, along with panel moulding, which covers over the former sheetrock walls.
Completing the lounge area is a bar fully stocked with beverages and glassware, which features a mirrored wall with a large brass design and a dark counter. The bar is intended as a nod to the old gentlemen's clubs.
"We intended to play with these stereotypically male design accents, with an intention of taking ownership of and reimagining that palette and the materials, rather than feminising them," the founders said.
Double doors reveal a conference room with muted pink walls, anchored by a large wood table and upholstered chairs in a rust tone, picking up on red in the curtains.
The concept for Chief is influenced by a statistic in a 2018 Financial Times article that women hold just 4.9 per cent of CEO roles in the US, UK, and Europe.
"Chief is the only organisation specifically designed for senior leaders to strengthen their journey into the C-suite and help them succeed when they get there," said the founders.
To help its members progress, Chief's offerings include group sessions for eight to 10 members with the aims "to forge support and connections among senior leaders." Monthly sessions offer executive coaching and leadership development and are led by professionals with over a decade of experience.
"Salon" events with workshops are intended to sharpen skills, with topics including media training, lectures about blockchain and "How to Get a Board Seat". Other events include "Celebrity Firesides", formal dinners and monthly poker nights.In addition to the physical clubhouse, Chief has a smartphone application to foster communication among members. Users choose a pen name and chat pseudonymously, with messages disappearing in 24 hours.
"By linking powerful women across industries, Chief cross-pollinates their power to build exponential lines of succession into the C-suite," said Kaplan and Childers.
Chief is among a number of clubs and co-working spaces tailored to women that have opened in recent years. The aim is to empower females to thrive in an environment traditionally dominated by men, mirroring the initiative of the women's club movement in the 19th and 20th century, which saw nearly 600 groups established in New York.Make Lemonade female co-working spaces.
The growth of these contemporary female-oriented work hubs follows a global push for gender equality – particularly in the workplace – bolstered by marches, the #MeToo movement, and International Women's Day, which takes place 8 March.
Another contemporary female-focussed club that has made waves in New York City is The Wing. Founded in the city in 2016, it now has outposts in Flatiron, Downtown Brooklyn and Soho, with the latter recently expanding to include The Little Wing for members' children.
Source: Dezeen
---
New York Build is the leading construction show for New York and the Tri-state region. Gain access to 9 specialized summits, 200+ exhibitors, 200+ speakers and connect with 15,000+ registered visitors.