August 16, 2021
Completion of Steel Frame Installation for Buffalo AKG Art Museum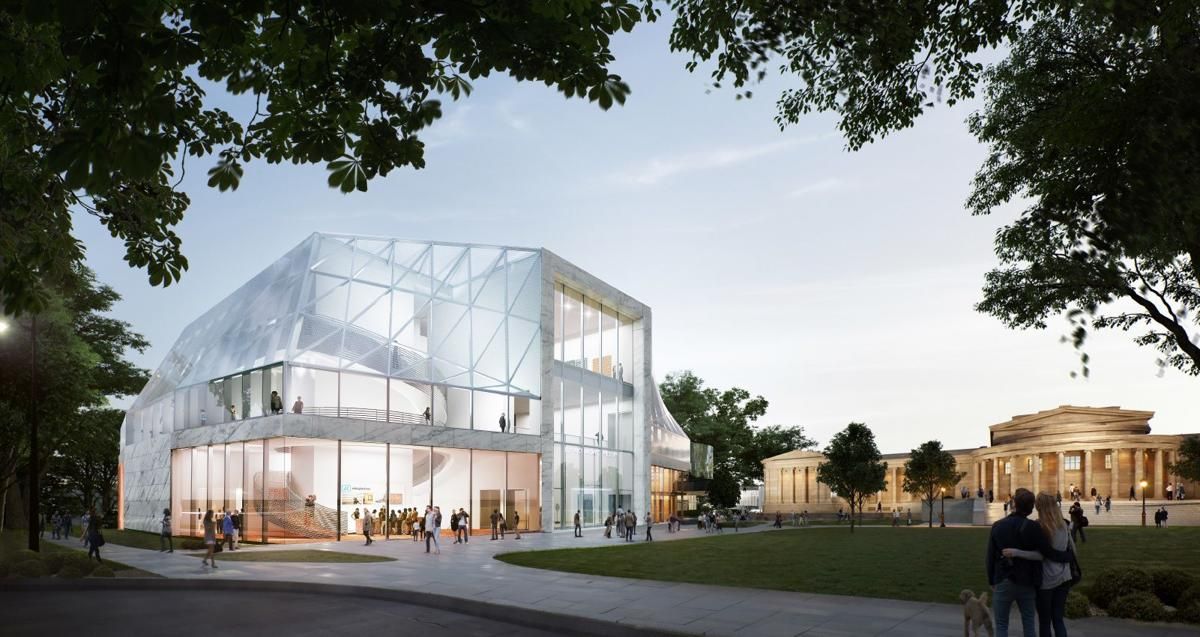 Gilbane and Albright-Knox celebrated the completion of a steel frame and upcoming renovations for the Albright-Knox Gallery (AKG) museum in Buffalo, New York. The museum will open in 2022 and will improve its campus by:
Building an underground parking structure and transforming the former surface parking lot into a Great Lawn, a vibrant landscape and public gathering place to effectively repatriate nearly an 0.4 ha (1 acre) of green space;
Adding a new point of entry and exit on the east façade of the museum's Seymour H. Knox Building to open a route through the museum from Elmwood Avenue to Olmsted's Delaware Park;
Covering the Seymour H. Knox Building's open-air sculpture garden to create an indoor town square, a new space for year-round civic engagement. (The covering is an artwork called Common Sky, designed by Olafur Eliasson and Sebastian Behmann of Studio Other Spaces);
Creating a new education wing in the lower level of the Seymour H. Knox Building with five state-of-the-art classrooms and more than 185.8 m2 (2,000 sf) of gallery space; and
Constructing a signature scenic bridge to connect the new Gundlach Building with the Wilmers Building.
Read more on Construction Specifier