December 05, 2022
Construction of 339-Mile New York-Quebec Transmission Line Begins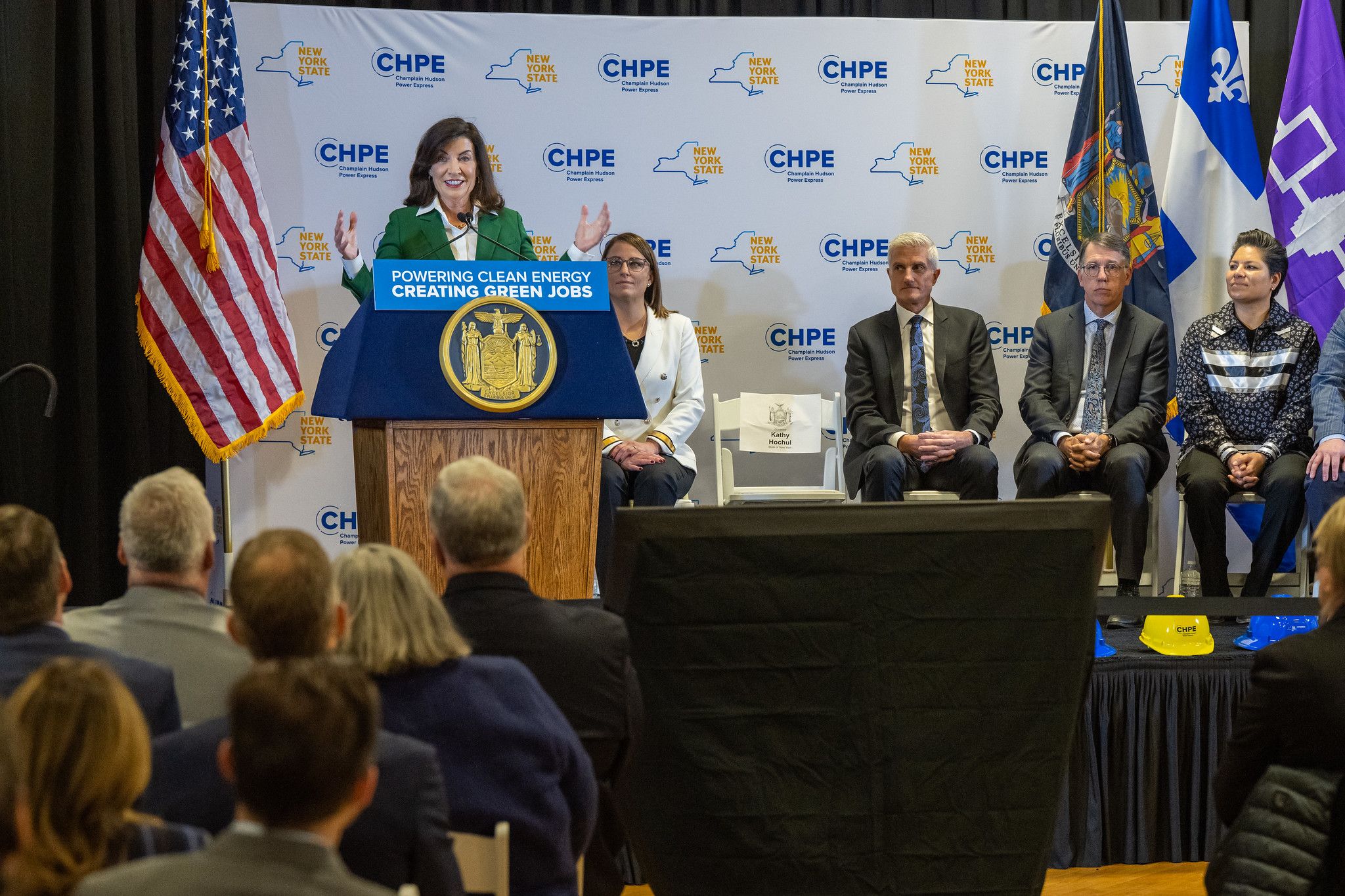 Construction has started on an underground electrical transmission line that will export Hydro-Québec electricity to New York City as part of an effort to make the Big Apple less reliant on fossil fuels, state officials announced Wednesday.
When complete, the 339-mile Champlain Hudson Power Express being developed by Transmission Developers Inc will stretch from Hydro-Québec's Hertel station in La Prairie, just south of Montreal, to New York City.
Construction of the green infrastructure project starts with a major union labor agreement between the Champlain Hudson and New York State Building and Construction Trades, is expected to create 1,400 union jobs during construction.
Read More at NY Construction Report
---