25 Feb 2019
Construction fatalities up in New York state, down in NYC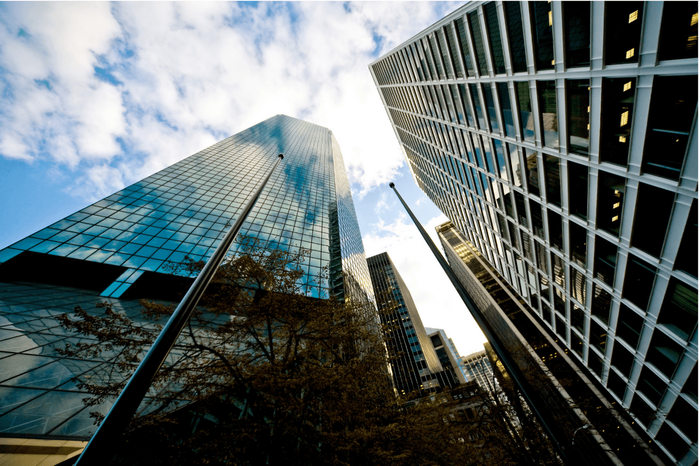 Dive Brief:
In its most recent analysis of construction deaths in New York, the New York Committee for Occupational Safety & Health found that jobsite fatalities increased statewide in 2017, but, for the same period, such incidents decreased in New York City.
In "Deadly Skyline: An Annual Report on Construction Fatalities in New York State," NYCOSH also reported that New York state's rate of construction deaths increased 39% from 2013 through 2017, with 69 fatalities. Despite New York City's ongoing building boom, however, deaths decreased by 23% during the same period, with only 20 construction fatalities. In the 10 years preceding 2017, falls statewide and in New York City accounted for 49% and 46% of construction deaths, respectively. Workers older than 55 and Latino workers were the most likely to experience a fatal onsite accident.
The organization's recommendations for reducing the number of deaths include increasing safety education and training; supporting legislation and regulations that help protect workers; increasing the number of criminal prosecutions statewide; revoking licenses and permits; increasing state safety enforcement to take up slack for OSHA; and limiting the availability of state and city subsidies to projects that use unsafe contractors.
Dive Insight:
In New York City, construction safety has a champion in Manhattan District Attorney Cyrus Vance Jr., as well as in the Construction Fraud Task Force his office created. The task force goes after contractors that commit safety, wage and other violations and recently pressed criminal charges against two supervisors working on a Manhattan construction site after an accident involving a mini-crane.
The DA's office alleged that Terrence Edwards and Timothy Braico of Western Waterproofing Co. Inc. — doing business as Western Specialty Contractors — allowed someone who had not been adequately trained to operate a mini-crane on an upper floor of the building that was under construction. The crane flipped and fell four stories, injuring two workers in the process.
The days when many simply accepted injuries as a result of the dangerous nature of construction are over, and all contractors need to make sure they have robust safety and training programs in place before they let their employees set foot on a jobsite. If not, they run the risk of hefty OSHA fines or criminal prosecution if the lapse is severe.
General contractors should also be aware that they could be held responsible for their subcontractors' safety infractions. A U.S. appeals court judge in December ruled that a general contractor could be held responsible for safety on site with multiple contractors in its position as a "controlling employer."
Source: Construction Divehttp://https://www.constructiondive.com/
---
New York Build is the leading construction show for New York and the Tri-state region. Gain access to 9 specialized summits, 200+ exhibitors, 200+ speakers and connect with 15,000+ registered visitors.