14 Jan 2019
Construction Is Still NYC's Most Fatal Industry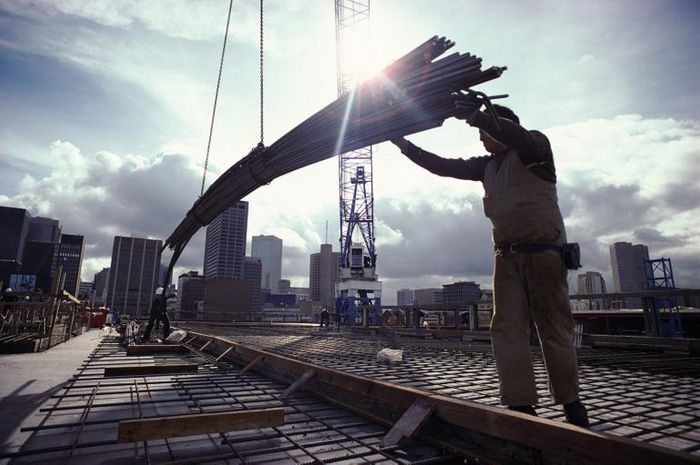 Construction once again tops federal rankings as New York City's deadliest industry, according to a new annual report from the Bureau of Labor Statistics.
Twenty construction workers died on the job in 2017, according to the BLS, a slight decrease from 2016's total of 21 construction deaths. Overall, 87 people died at work in New York City in 2017, up 55 percent from the previous year.
Seven people died on residential building sites in 2017, an increase of four deaths over 2016. Similarly, three workers died on commercial construction projects.
The New York City Department of Buildings, by contrast, reported only 12 construction-related fatalities in 2017. Mayor Bill de Blasio has argued that the discrepancy between city and federal death counts on construction sites has to do with "jurisdictional differences" in how the Occupational Safety and Health Administration and the DOB track deaths, Crain's New York Business reported in 2016. The DOB only tracks deaths related to a violation of the city's construction code, while OSHA tracks all workplace-related injuries.
Although the number of construction deaths in New York City has remained basically flat, the number of injuries on job sites has not. More up-to-date statistics from the DOB show that construction injuries and accidents rose significantly in 2018, despite new construction safety laws passed two years ago.
The city found that 761 people were injured doing construction work last year, a 13 percent uptick compared with 671 construction-related injuries in 2017, according to December DOB data. The increase comes even after the City Council passed a law in September 2017 that requires construction workers on job sites to have at least 40 hours of safety training by September of 2020.
Twelve people died on construction sites in 2018, by DOB's count. The most recent construction fatality, per the DOB, occurred when a worker was crushed by an overloaded forklift on the site of a six-story residential condominium project at 859 Myrtle Avenuein Bedford-Stuyvesant, Brooklyn in November. The month before, a worker doing facade repair work on a 20-story co-op at 251 East 32nd Street in Kip's Bay died after a piece of the building's facade fell and hit him.
---