11 Dec 2018
Construction of Major Electricity Line from Quebec to New York City to Start in 2020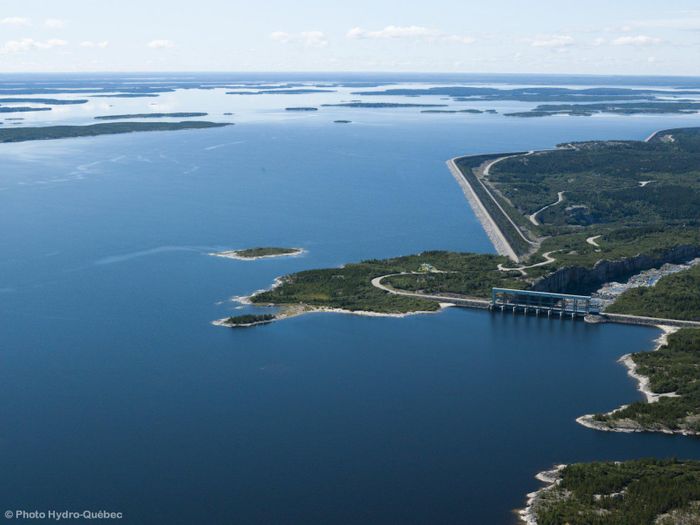 The developers of a long-delayed project to deliver hydroelectric power from Quebec to New York City say that construction will start in 2020.
First unveiled in 2008, the Champlain Hudson Power Express (CHPE) is a proposed 536-kilometre underground high-voltage line to supply customers in New York City with hydroelectricity generated in Quebec dams by provincial utility provider Hydro-Québec.
Despite approvals by the New York Public Service Commission in 2013 and key federal permits in late 2014 and early 2015, construction on the transmission line by Albany-based Transmission Developers Inc. (TDI), remains behind its original schedule.
In 2014, the $2.9 billion project proponents gave the line an in-service date of late 2018.
The schedule for the CHPE was set back when the route had to be changed after five communities in Rockland County in southwest New York state objected to the line's proximity to a historic graveyard for Revolutionary War soldiers and pointed to safety hazards of having the line buried beneath a rail line used to transport crude oil.
Jen Laird White, the company's director of community relations, told National Observer in an email Nov. 28 that the current holdup is due to sales.
"As a merchant transmission line, we need to secure contracts with customers to sell capacity on the line. We are currently working to secure these contracts, which will enable us to finance the project and begin construction," she wrote.
TDI says it plans to use a mix of private equity, shippers and contractor support to finance this project. A merchant project means that the developers are responsible for finding financing and the customers needed to make the project an economic success.
Hydro-Québec lines to U.S. run at 'full potential' when electricity demand is high
Hydro-Québec sold over 34 terrawatt hours of electricity outside the province in 2017, of which 7.9 terrawatt hours went to New York state. Hydro-Quebec transmits energy to New York state, Ontario, New England, and New Brunswick through 15 different interconnection lines called interties.
When demand is high, Hydro-Québec is using existing interties to the U.S. at their "full potential," Hydro-Québec spokesperson Lynn St. Laurent told National Observer in an email on Nov. 29.
When questioned about the contradiction between sales being responsible for the CHPE's delay and Hydro-Québec's assertion that there is demand for more electricity across the northeast U.S., Laird White wrote on Dec. 4 that TDI agreed "that there is a strong demand for clean energy in New York, particularly in the metropolitan area," but that "large infrastructure projects such as CHPE are complex to complete."
Quebec Premier François Legault has said on multiple occasions that he wants to ramp up Quebec's hydroelectricity exports during his mandate. Hydro-Québec is "looking for market opportunities that will allow expansion," St. Laurent said.
A new route for the Champlain Hudson Power Express line was proposed in October 2017 and accepted by mayors of the affected villages and towns in March. As part of the agreement, TDI promised $31 million to fund "capital improvements" in the host towns.
That route change has not yet been approved by the New York Public Service Commission. James Denn, a spokesperson for the commission, told National Observer in an email Nov. 28 that TDI had not yet "submitted a petition to modify or change the route of the project."
"If a petition is submitted, it will be thoroughly reviewed, and the public will have an opportunity to comment," he wrote, although he could not indicate how long a review would take. According to the New York state sitting process for transmission lines, there is no set timeframe for the review process.
Laird White said TDI is confident that the transmission line will get the approvals it needs for the route change. "The route modifications are minor, reduce impacts to the environment and communities and we have community support," she wrote.
Construction will take two to three years, meaning that the new in-service date is 2022 or 2023.
Clean energy from Quebec would reduce New York carbon emissions
The project is projected to deliver 1,000 megawatts of power via two high-voltage cables. It would be submerged in several New York waterways, including the Hudson River, Harlem River, East River and Lake Champlain and built underneath pre-existing rights-of-way on land.
The transmission line will connect to another managed by Hydro-Qubec in Canada that will run 58 kilometres from the border to the Hertel converter station on Montreal's south shore.
CHPE will carry enough clean energy to reduce New York state's carbon emissions by over 900 million tonnes during its first 30 years of operation, according to an economic, environmental and reliability report compiled prepared by PA Consulting Group at the behest of TDI.
Finalizing the transmission line's route has involved several negotiations.
In 2013, TDI agreed to provide give US$117 million (C$155 million) over 35 years to a habitat restoration trust fund that would "provide assistance to projects that improve and enhance the aquatic environments in Lake Champlain, the Hudson River, the Bronx River, Harlem River and East River, and New York Harbour," according to a TDI press release. Due to environmental concerns about critical habitats in Haverstraw Bay in the Hudson River, the route was also diverted for 11 kilometres underneath Rockland County.
After Rockland County residents objected to the proximity of the diverted line to a railway that carries crude oil and the fact that it traversed the Walden Revolutionary War cemetery, an agreement was signed among TDI and five affected towns and villages in March. The developers agreed to a different route and will provide US$31 million (C$41 million) for local roadway and other infrastructure improvements in those towns.
The CHPE was one of four key issues discussed in meeting May 31 between Jay Khosla, an assistant deputy minister at Natural Resources Canada, and Khawar Nasim, Canada's deputy consul general for New York state. Before that meeting, Khosla was briefed that "the project has proposed revising the path of its 333-mile cables due to ongoing concerns from town officials and citizens," according to documents obtained by National Observer through an access to information request. It did not specify which towns and citizens.
Laird White suggested the information provided to Khosla "may not have had current information on the status of community concerns." She said that there are "no outstanding municipal concerns along the route" and that the "only concerns that we have encountered were in Rockland and those have been resolved successfully with the signing of the MOU (memorandum of understanding)."
Lingering concern for one Rockland County resident
Susan Filgueras is on the board of directors of the Stony Point Action Committee for the Environment (SPACE) in Rockland County, and describes herself as the transmission line's "chief opponent."
One of her objections is that she believes it will be primarily constructed by Canadian rather than local contractors. "They are coming through our town, they are going to cause great physical hardship with the installation of this line, and no jobs," she told National Observer on Nov. 28.
She also expressed concern about the environmental toll of construction and maintenance of hydroelectric dams in Canada. "You know, we are destroying Canadian infrastructure, we are destroying pristine wilderness, we are building dams, we are tearing through Canadian land. But it doesn't matter, because it's not in our backyard," she said. She was referring to dams built in Quebec to produce hydroelectric power.
Filgueras said that other residents share her view but that leaders from the five affected towns and villages will not speak up in any further review processes because "they were each given roughly $8 million dollars a piece to be quiet, essentially."
Filgueras speculated that fresh negotiations are the reason for the delays to the transmission line's construction. "They are still negotiating – and I don't know who it is with – with municipalities further north," she said.
When questioned about this claim, Laird White wrote on 4 Dec., that "there is no remaining opposition to the project in communities where minor modifications are planned." She explained that supporting resolutions have been received from 10 of the 12 communities, but that "we are in positive dialogue with the other two municipalities and expect supporting resolutions will be passed soon."
Transmission lines key to Legault's vision for Quebec
At his inaugural address to the National Assembly in Quebec City on Nov. 28, the premier reiterated his hope that Quebec will become the "battery of the American northeast" and an "energy superpower" by exporting hydroelectric energy to neighbours.
"Given our large sales volumes, when demand is high in those markets, we are using those transmission lines at their full potential," St. Laurent said in her Nov. 29 email. "To supply more energy to those markets during their peak periods, more transmission needs to be built."
Demand spikes during the summer period when heat and humidity increase the use of air conditioning and in winter when temperatures are very low, especially when gas supply is limited, as was the case last winter in New England, she explained.
In June, Hydro-Québec signed a deal with Massachusetts' largest electricity transmission and distribution utility to provide 9.45 terawatt hours of electricity annually for 20 years from 2022. Approval would precipitate construction of a $950 million New England Clean Energy Connect transmission line.
Hydro-Québec also submitted two project ideas in response to a request for renewable energy proposals from the New York Power Authority in June 2017.
"Hydro-Québec submitted two options, one for deliveries of 700 gigawatt hours per year; and another for larger volumes of delivered hydroelectricity —5.8 to 8.3 terawatt hours per year— over a major new or expanded interconnection into New York from Québec. CHPE is an example of the type of infrastructure that could be developed for this second option," St. Laurent wrote.
But when it comes to exporting to Ontario, Hydro-Québec could increase its capacity 10 times without any new lines or upgrades, she said.
All interconnection projects out of Quebec follow the same pattern, where Hydro-Québec is responsible for building or upgrading its transmission infrastructure as well as providing the energy, while all construction or upgrades in neighbouring markets are typically undertaken by a commercial partner, like Transmission Developers in the case of CHPE.
Maxence Huard-Lefebvre, a spokesperson for Hydro-Québec wrote on Dec. 4 that there are "currently no contractual arrangements between Hydro-Québec and Transmission Developers for CHPE."
Source: CANADA'S NATIONAL OBSERVER
---
New York Build is the leading construction show for New York and the Tri-state region. Gain access to 9 specialized summits, 200+ exhibitors, 200+ speakers and connect with 15,000+ registered visitors.