18 Sep 2023
Gateway Awards Contracts for Early Work on New Jersey Side of Hudson Rail Tunnel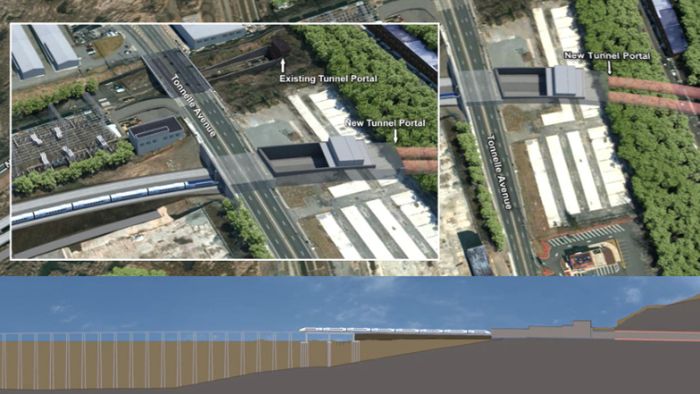 The Hudson Tunnel Project, which adds a $16.1-billion rail crossing between New Jersey and New York City, is advancing toward a start of early construction this year. The Gateway Development Commission board voted Sept. 11 to award a pair of contracts for work on the New Jersey approach.
The commission, which was jointly formed by both states to lead the long-awaited tunnel project, selected Conti Civil LLC for a $28.5-million contract for construction of a road bridge to carry Tonnelle Avenue in North Bergen, N.J., over the future railroad right-of-way leading into the western tunnel portal from where it splits from the existing Northeast Corridor rail line. The contract also includes utility relocation work. Conti beat out 11 other bidders for the work.
Read More at ENR New York
---
Officially supported by the Mayor of New York, New York Build is the largest construction, design and real estate show for New York. Now in it's seventh year, your ticket gives you access to 350+ expert speakers, 300+ exhibitors, 30,000+ attendees, 12 conference tracks and AIA CES approved workshops, networking parties, entertainment, live music, and endless networking opportunities with leading architects, developers, housebuilders, contractors, government and more.