08 Nov 2021
Govenor Hochul Unveils $6B Penn Station Renovation, Redevelopment Plans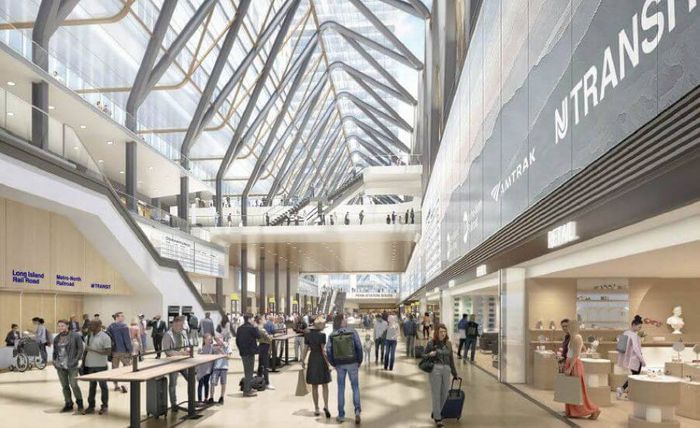 New York Gov. Kathy Hochul (D) announced plans on Nov. 3 for an estimated $6.7-billion project to renovate New York City's Pennsylvania Station, scaled down from those previously shared by former Gov. Andrew Cuomo.
Hochul said the work will support 50,000 construction jobs and an estimated four to five years to complete. WSP|FXC Joint Venture are the lead consultants and planners on the project.
The project will remove an upper level to transform Penn Station, which was last rebuilt in 1968, into a single-level, 450-ft-long train hall with higher ceilings, wider passageways and natural light. Currently, there are ceilings as low as 7 ft in some areas.