October 18, 2021
Governor Hochul Announces Groundbreaking for $46 Million Welcome Center at Niagara Falls State Park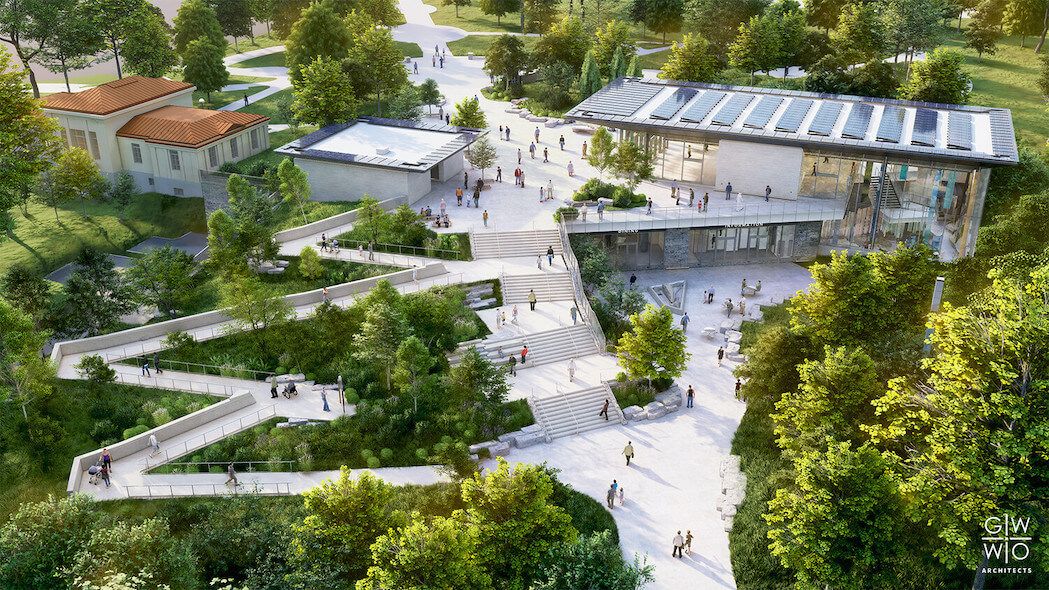 Governor Kathy Hochul on Friday announced the beginning of construction for a new, $46 million state-of-the-art visitor center in Niagara Falls State Park. The new facility will be a gateway to adventure along the Niagara River Corridor, greatly improving the visitor experience, complementing nature, and increasing the length of visits within the park in all four seasons. The newly built center will welcome new and returning sightseers, enhancing awareness of regional recreational and cultural offerings.
The glass, steel and concrete facility has been designed to complement nature and include a rooftop solar array, green roof elements and a separate restroom building. Enhanced site amenities include new, accessible paths; plantings; outdoor exhibits, and interpretive and wayfinding elements. More than 100 new trees will be planted to replace those removed during construction. The existing 7,000-square-foot regional administration building immediately adjacent to the facility will be adapted to include a multipurpose community room, regional archives, and offices for Niagara regional interpretive staff.
R.P. Oakhill has been designated as the contractor for the project, which is slated to begin immediately and wrap up by Memorial Day of 2023. G.W.W.O., a national leader in visitor center development, is the architect. Haley Sharpe Design is doing the interior interpretive exhibits. The center is slated to open in spring 2023.
Read more on WNYPapers