14 Jan 2019
Job prospects are soaring in New York City, thanks to Amazon HQ2 and Google's expansion plans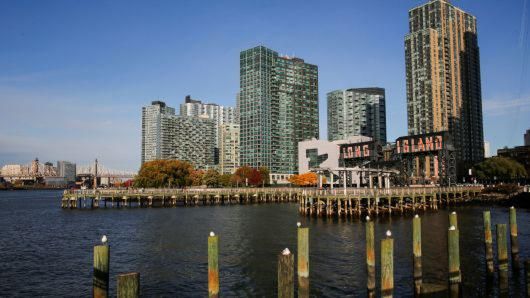 The battle for talent is raging on as tech giants, including Amazon and Google, lay plans to open new or expanded operations in Manhattan and Long Island City.
In November, Amazon announced it is building a $5 billion second headquarters in Long Island City, with plans to add 25,000 jobs.
Google is expanding its Hudson Square campus and expects its staff to double by 2022.
New York City's job market is hotter than ever, with a 3.9 percent unemployment rate, the New York Department of Labor reports.
Retail giant Amazon has selected New York City and Northern Virginia as its second and third headquarters, The Wall Street Journal reported Monday night.
The announcement is expected as soon as Tuesday, the Journal reported, citing people familiar with the matter.
The report said Amazon is dividing the headquarters evenly between New York's Long Island City neighborhood in the borough of Queens, and the Crystal City section of Arlington County, across the Potomac from Washington.
According to Reuters, Amazon will also be announcing a significant investment in one additional city. Other locations in addition to the two winning cities may also receive "major sites," the Journal reported.
Amazon said it did not have any comment when contacted by CNBC about the Journal report.
The New York Times reported this month that Long Island City was going to receive $180 million in new spending to boost infrastructure in preparation for the Amazon headquarters.
Amazon, which is based in Seattle, started looking for a second headquarters in September 2017 to house an additional 50,000 employees. The contest was narrowed o 20 finalist cities in January but recent reports emerged that the retailer would split the second headquarters between two locations.
---