15 Nov 2018
New Construction Permits Filed For 1998 Webster Avenue In The West Bronx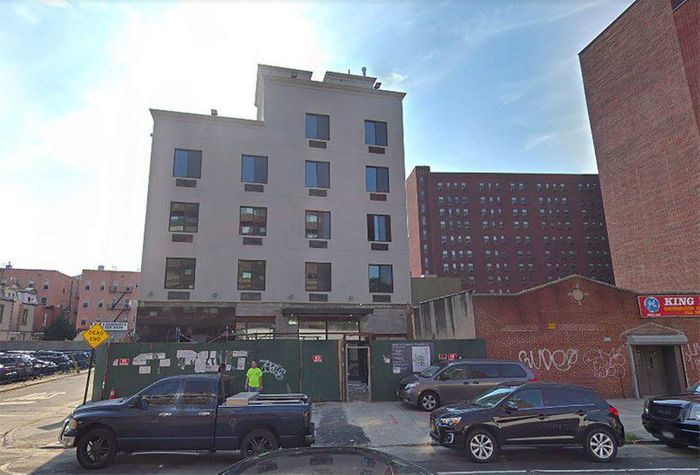 New permits have been filed for a four-story hotel at 1998 Webster Avenue, in The West Bronx. Located on the corner of main thoroughfare Webster Avenue and Alden Place, this site is close to Richman Echo Park. The lot is about three blocks from the Metro-North Tremont train station, and a 10 minute walk from the Tremont Avenue subway station, serviced by the B and D trains. Samir Patel is responsible for the development, who previously filed for permits for this site in 2016.
The proposed concrete structure will stand 46 feet tall with 70 units, totaling 22,850 square feet on the corner lot. Within that, there will be 18,220 square feet for lodgings, with rooms averaging 260 square feet apiece. Shiming Tam, principle of S M Tam Architect, a Brooklyn-based architecture firm, will be responsible for the design of the hotel. Demolition permits have not been filed for the existing building.
An estimated completion date has not been announced.
Source: YIMBY New York
---