14 Jan 2019
New Renderings Revealed For Renovation And Expansion Of Historic 186 Remsen Street, In Downtown Brooklyn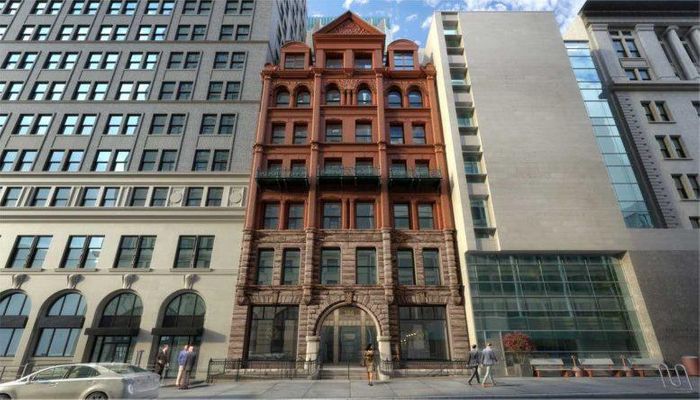 Up Ventures LLC has revealed new renderings in updated proposals to fully renovate and expand Remsen Manor, in Downtown Brooklyn. Located at 186 Remsen Street, the existing structure is one of the oldest buildings within the boundaries of the Borough Hall Skyscraper Historic District.
Designed by HOK in association with HQ Architects and JHPA, permit applications include plans for an eight-story vertical expansion that would elevate the total height of the structure to 14 stories.
Existing conditions at 186 Remsen Street
Alterations to the facade of the existing structure would include refurbished masonry and terra cotta, new windows, and balconies at the fourth level. Above the building's seventh floor, developers have also proposed a new crowning elevation with copper cladding, brick chimneys, and a terra cotta pediment.
Crowning addition at 186 Remsen Street – HOK
Above the seventh floor, new portions of the structure are set back about 52 feet to reduce street level visibility. At these levels, the structure's facade is comprised of aluminum and glass with some terra cotta cladding. The set back also facilitates the construction of a new restaurant-level terrace and balcony.
Restaurant balcony at 186 Remsen Street – HOK
Rooftop mechanical components at 186 Remsen Street – HOK
Within, the development would contain 37 hotel rooms. Dining areas would be located on the ground level, the second floor, and floors eight through ten.
Proposal documents dated January 15, 2019, do not include an estimated date of completion.
Ground floor entrance at 186 Remsen Street – HOK
---