New York Build Announces 'Construction Idol' Shortlist for 2023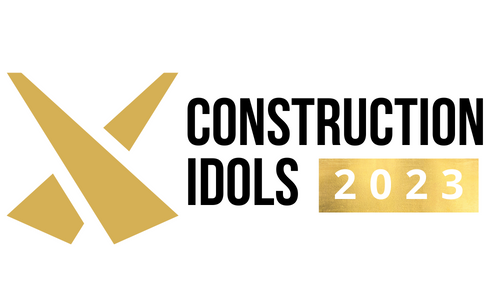 New York City, NY - New York Build, the leading construction and design show for New York, is pleased to announce the 'Construction Idol' shortlist for 2023. This exciting shortlist is designed to recognize and celebrate the most talented and inspirational individuals in the construction industry in New York City.
New York's construction industry is renowned for its strength and quality. The city has a long history of iconic buildings and infrastructure, including the Empire State Building, the Brooklyn Bridge, and the World Trade Center. The industry is a vital part of the city's economy, generating over $70 billion in economic activity and supporting over 400,000 jobs. New York's construction industry is characterized by its innovation, resilience, and adaptability. The industry has been at the forefront of new technologies and techniques, from BIM to modular construction to green building. It has also shown remarkable resilience in the face of challenges such as natural disasters, economic downturns, and the COVID-19 pandemic.
The 'Construction Idol' shortlist is a testament to the strength and quality of the construction industry in New York. The shortlist includes a diverse range of individuals from across the industry, including architects, engineers, contractors, and project managers.
Congratulations to all nominees!
Meet the New York Build Construction Idols for 2023:
Morris Adjmi, Founder and Principal - Morris Adjmi Architects
Michelle Benson, CEO - Benson Consulting Group
Kimberly Bishop, Chair of the Board of Directors - Shawmut Design and Construction
Nathaniel Broughton, Associate Principal & K-12 Practice Leader - Skidmore, Owings & Merrill
Kenneth C. Gardiner, CPA, CCIFP, CDA, Partner in Charge of Assurance Services - Dannible & McKee, LLP
Mark Coe, Senior Vice President - Business Development Director - Lendlease
Zoe Davidson, Executive Vice President, General Counsel - OHLA USA
Farrah Desir, Founder and CEO - Creative Form Development
Anthony E. Mann, President & CEO - E-J Electric Installation Co.
Jenny Freeman, Managing Director, Buildings - Group PMX
Julia Gamolina, Founder and Editor-in-Chief - Madame Architect
Michael Giaramita, CEO/Managing Principal - Group PMX
David Greenberg, Executive Vice President for University Facilities and Operations - Columbia University in the City of New York - Facilities and Operations
Jeffrey Goldberg, CEO - Fairstead
Amna Husnic, NYCSCA Construction Mentor Program Lead - AECOM Metro New York
Nancy Kleppel, Principal and Owner - Nancy Kleppel Consulting
Christopher Korsh, Senior Principal, New York Regional Leader, Health Care - HOK
Aislinn McGuire, Partner - Kauff McGuire & Margolis
Deborah Moelis AIA CPHD, Principal & Founding Member - Handel Architects
Robert Murray, Founder and Principal - Murray Engineering
Kerry Nolan, Senior Associate - Beyer Blinder Belle
Brian Pape, Co-Chair - American Institute of Architects NY - Design for Aging Committee
Andrew Peters, Director - New York - Currie & Brown
Jeffrey Rios, Partner - AKF Group
Phillip M. Ross, CPA CGMA, Partner and Practice Leader - Anchin
Shefali Sanghvi AIA, LEED AP BD+C FITWELL AMB, Director of Sustainability, Senior Associate - Dattner Architects
Robert Schubert, SVP Construction - BXP
Zack Semke, Director of Passive House Accelerator and Passive House Podcast Co-Host - Passive House Accelerator
Steven Sommer, Executive General Manager and President - Lendlease
Marilisa Stigliano, VP, Director of Project Support, Corporate Operations - STV
Elizabeth Velez, President - Velez Organization
Elise Wagner, Partner and Co-Chair, Land Use - Kramer Levin
Patricia Zugibe, CEO - Holt Construction
LEARN MORE ABOUT THIS YEAR'S IDOLS
New York Build is the key annual event for the construction and design industries in New York. It brings together over 20,000 professionals from across the city and beyond, providing a platform to share ideas, connect and relationships, and showcase their products and services. The event features over 350 exhibitors, 300 speakers, and 200 AIA-sessions, covering the latest opportunities and innovations in the industry.
This year's cohort of idols will be celebrated at with a drinks reception at this year's show. This will be taking place on the 9th of March, from 2:00PM - 4:00PM.
---
Officially supported by the Mayor of New York, New York Build is the largest construction, design and real estate show for New York. Now in it's seventh year, your ticket gives you access to 350+ expert speakers, 300+ exhibitors, 30,000+ attendees, 12 conference tracks and AIA CES approved workshops, networking parties, entertainment, live music, and endless networking opportunities with leading architects, developers, housebuilders, contractors, government and more.