05 Dec 2018
New York City Construction, in a Snapshot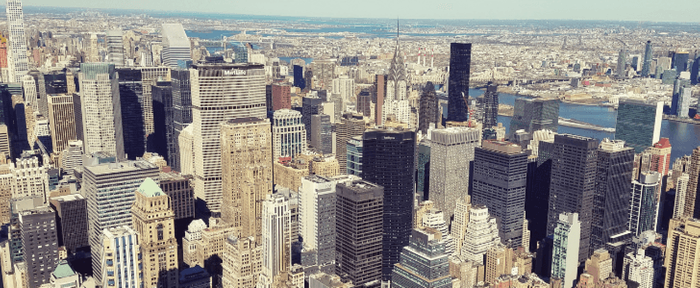 A new online tool maps all the construction permits in the city and makes it possible to drill down for information on any of them.
No matter how densely packed New York City is, it continues to grow, with buildings constantly being expanded or replaced by new ones.
An exhaustive new Department of Buildings website paints a detailed picture of exactly what is currently being built, pinpointing every major construction permit on a map.
It also allows visitors to retrieve detailed information on each of the projects, including the address; the square footage; the proposed number of new units; the estimated cost of construction; permit issue and expiration dates; and the name of the contractor in charge. There are even links to plumbing, electrical and other permits issued, as well as the building's certificate of occupancy and Department of Buildings violations, if any.
And it is all updated daily.
As of mid-November, the site showed 7,398 active building permits — for a total of 195,569,320 square feet and 129,471 proposed dwelling units.
Source: The New York Times
---
New York Build is the leading construction show for New York and the Tri-state region. Gain access to 9 specialized summits, 200+ exhibitors, 200+ speakers and connect with 15,000+ registered visitors.