16 Jan 2020
New York Governor Cuomo Unveils Revitalisation Plan for Erie Canal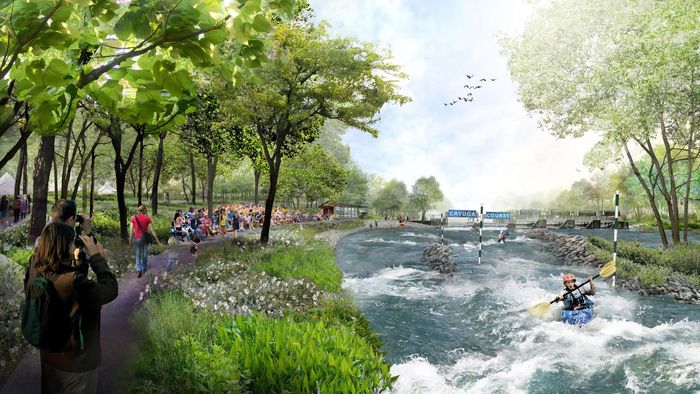 New York governor Andrew Cuomo and UK firm Buro Happold have revealed an initiative to overhaul the state's Erie Canal with public parks, residential areas and commercial hubs.
The Reimagine the Canals Task Force Plan, unveiled this week at Cuomo's annual State of the State address, is a $300 million (£230 million) proposal to revitalize the man-made Erie Canal that crosses through the state.
Buro Happold Engineering has served as lead consultant for the project and produced the report, while New York landscape architecture firm Michael Van Valkenburgh Associates has provided conceptual designs.
Aspects include new outdoor recreation areas and commercial spaces to be built in several towns along the historic 350-mile (563-kilometre) waterway.

Read more at dezeen.com